The current public discourse on Pakistani artistes being banned from Indian cinema scene in the background of the appalling Uri attacks, has been said and discussed in the social media and Bollywood fraternity. And many Pakistani artistes had to bear the brunt. Fawad Khan and Mahira Khan were among the few, who had big Bollywood releases (Ae Dil Hai Mushkil, Raees) coming up and the ban eventually has made it virtually impossible to visit India.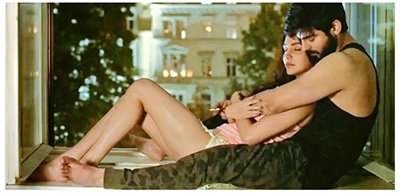 Image Source: imgix


Image Source: twitter/iamsrk

While Fawad had earlier taken to Facebook to express his concern over the ban, he also got trolled by Twitteratis who called him 'moron' and 'coward'. The actor did not give any interview to share his view then but finally he has something to say now.


In an interview to a leading Pakistani newspaper, Fawad has said, "I'm still in touch with a lot of my friends there. Nothing's really changed. Obviously, I'm not a man of steel in that people's words don't affect me. They might hurt me. But I am becoming immune to it as time goes by. I have no expectations from them, and that's what I think has developed this camaraderie. Even if I don't work with them ever again, I'll still always have love and regard for them, and I assume that's how they feel as well. That's why we're still in touch. We even make plans to meet, to catch-up."

Well, well, well...

Thumbnail Image Source: popopics