FIR Lodged Against Mani Ratnam, Anurag Kashyap And 50 Others For Penning Open Letter to PM Modi On Mob Lynching
A few months ago, 50 dignitaries from the world of cinema had penned an open letter to Prime Minister Narendra Modi urging him to bring a halt of mob lynching prevalent in various parts of the country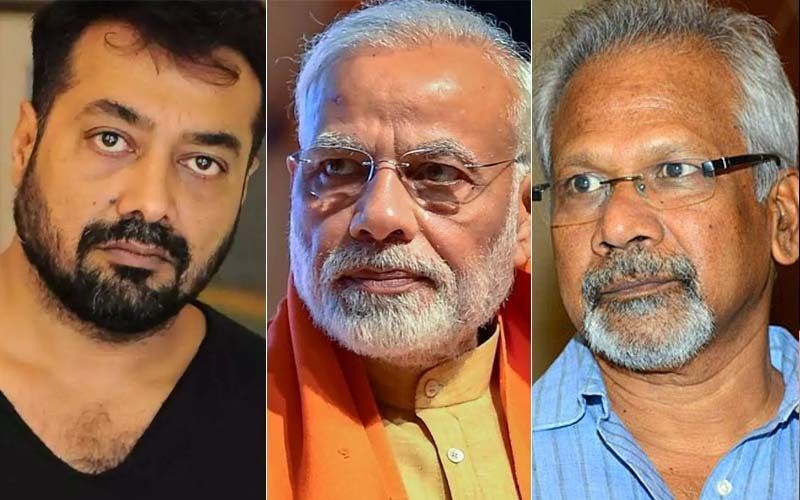 Mani Ratnam,
Anurag Kashyap
, Aparna Sen and many others signed an open letter to Prime Minister Narendra Modi showcasing their concern over the growing incidents of mob lynching in India.
50 dignitaries took this step and raised their voice against the killings
. Now, an FIR has been lodged against all these stars after Chief Judicial Magistrate Surya Kant Tiwari passed an order over the petition filed by a local lawyer. Advocate named Sudhir Kumar Ojha had filed a petition against these celebrities stating that they maligned the image of Prime Minister and 'tarnished the image of the country'.
PTI has quoted Sudhir Kumar Ojha saying, "The CJM had passed the order on 20 August, accepting my petition upon the receipt of which an FIR was lodged today at the Sadar police station here." Confirming the news, the Police revealed that FIR was lodged against those who signed the open letter on the charges of sedition, public nuisance, hurting religious feelings and insulting with an intent to provoke breach of peace.
In the letter, the signatories had mentioned about the 840 instances of lynching and the trauma it caused. "The lynching of Muslims, Dalits and other minorities must be stopped immediately. We were shocked to learn from the NCRB that there have been no less than 840 instances of atrocities against Dalits in the year 2016, and a definite decline in the percentage of convictions," read an excerpt of the letter. Mentioning the phrase 'Jai Shri Ram' being used as a symbol of 'war cry', the letter stated, "These are not the Middle Ages! The name of Ram is sacred to many in the majority community of India. As the highest executive of this country you must put a stop to the name of Ram being defiled in this manner."
Check this space for more updates on the same.
Image Source: reddit/medium/test.123telugu