FIR Lodged Against Rishi Kapoor For Tweeting Indecent, Nude Picture Of A Minor
After asking people to not take his tweets seriously, Rishi Kapoor finds that advocate Adil Khatri has taken to the police and filed an FIR against him for sharing a picture of a minor which Adil feels was indecent, nude and vulgar. Read on to see the FIR copy...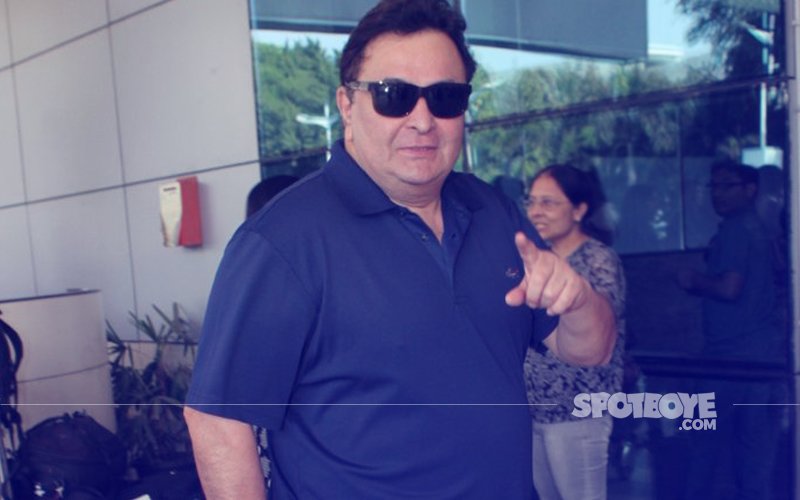 Here's a copy of the FIR filed earlier today: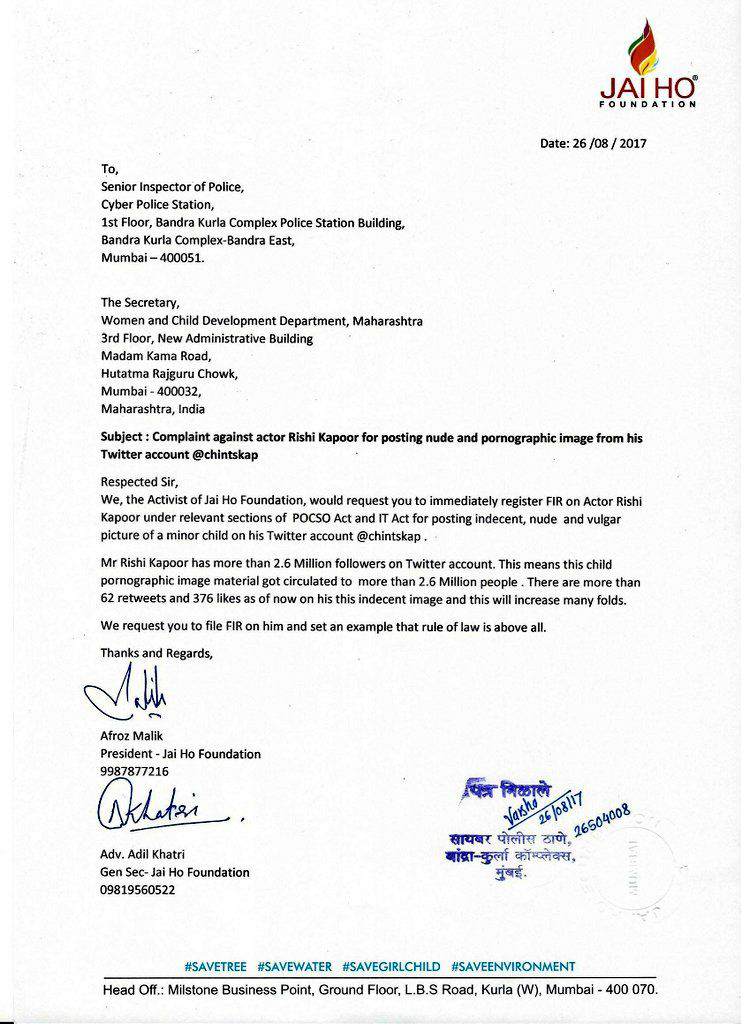 A Copy Of The FIR Filed Against Rishi Kapoor

Rishi Kapoor has time and again fallen into controversy's lap because of his social media presence, and this one is just a new level altogether. A few days back at the trailer launch of his upcoming film, Patel ki Punjabi Shaadi, Rishi had mentioned clearly, "What I write on my twitter account is for me, and not you. I write what comes directly from my heart. Don't take my tweets seriously."

Coming back to the current controversy, the FIR was filed by advocate Adil Khatri, who is also the general secretary of Jai Ho Foundation. He has lodged a police complaint against Rishi for posting an offensive picture of a child on his Twitter handle. Talking about the same, Adil Khatri said, "We have filed a complaint with Mumbai Police Commissioner, Mumbai Cyber Cell and Ministry of Woman and Child Development against actor Rishi Kapoor for posting nude and pornographic image of a child on his Twitter account @chintskap. We don't know who the child in the picture is, but it is offensive as the child is naked and a headphone has been stuck into his private parts."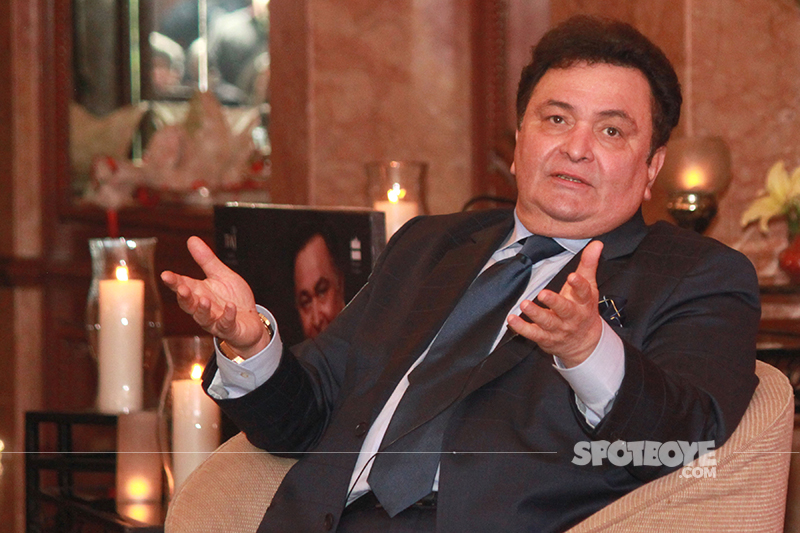 Rishi Kapoor In Trouble Once Again

We tried getting in touch with Rishi regarding the FIR, but were unable to get through to him. However, we aren't yet able to find the picture behind which all this hullabaloo is going on. Has Rishi deleted the picture already? Well, only time will tell.


Image Source: Manav Manglani & APH Images