Forbes India's 2019 Celebrity 100: Akshay Kumar Beats Salman Khan; Shah Rukh Khan Scales Up Despite No Film
The much-awaited Forbes India's 2019 Celebrity 100 List is finally out and we have witnessed a lot of shuffling in terms of ranking. 2019 saw Akshay Kumar take on the 2nd rank pushing down Salman Khan on the third spot. Only two actresses managed to be in the top 10 list. Indian cricket team skipper Virat Kohli takes on the first rank with Rs 252.72 crore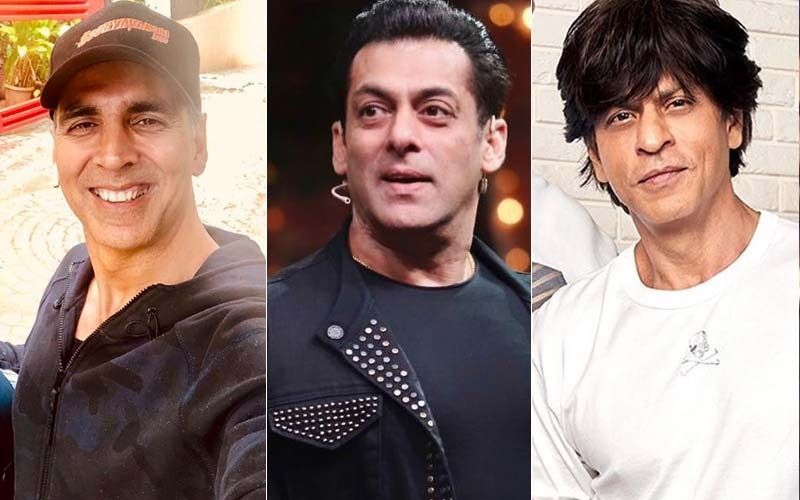 And the list of top 100 celebrities of Forbes' India is out for the readers. Surprising us there is a lot of shuffling that has happened on the list this year. Replacing Salman Khan from the first position, Indian cricket team skipper Virat Kohli has bagged the spot total earnings of Rs 252.72 crore. Akshay Kumar takes the 2nd rank on the list this year with Rs 293.25 crore pushing down Salman Khan to the third spot with Rs 229.25 crore. While Virat bagged the first position, Akshay managed to beat the Khan and make it to the top 2.
Escalating from the seventh position, megastar Amitabh Bachchan grabbed the fourth spot with Rs. 239.25 crore, former Indian cricket team skipper MS Dhoni remains glued to the 5th position with Rs 135.93 crore. Replacing perfectionist Aamir Khan, Badshah Shah Rukh Khan took the 6th spot Rs. 124.38 crore. Shah Rukh Khan jumped from 13th spot to 6th despite no film of his making it to the theatres this year. He is followed by energetic actor Ranveer Singh who rose up from 8th position last year to make base on the 7th position with Rs. 118.2 crore. ALSO READ:
Priyanka Chopra And Deepika Padukone Fail To Make It to Forbes Highest Paid Actress List; Scarlett Johansson Tops It Again
Adding to the list at the 8th and 10th positions are Bollywood divas Alia Bhatt and Deepika Padukone with Rs. 59.21 crore and Rs. 48 crore respectively. While it's a good news for Alia for bagging the 8th rank as compared to her 12th rank last year, Dippy has slashed down to 10th from 4th position this year.
Image Source: Instagram