Priyanka Chopra And Deepika Padukone Fail To Make It to Forbes Highest Paid Actress List; Scarlett Johansson Tops It Again
The Highest Paid Actress List by Forbes is out and it is saddening to know that not a single Bollywood diva is on it. Not even Global icon Priyanka Chopra or Deepika Padukone.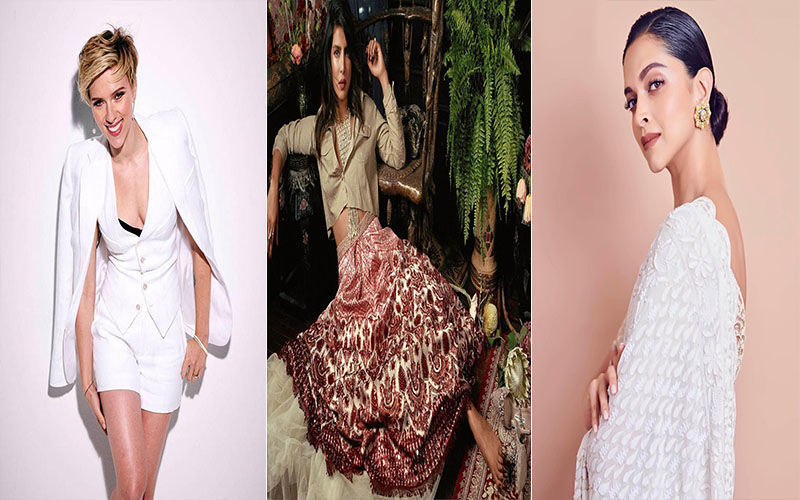 Forbes list of highest paid actress is out and it is surprising to know that not a single Bollywood star is on the list. Ffor the second consecutive year, Hollywood actress Scarlett Johansson has emerged as the winner holding the top position. The 34-year-old actress bagged the position through her massive earnings of 56 million US dollars from her latest hit movie Marvel Avengers: Endgame, as reported by Hindustan Times.
The portal also reported that the actress received a fat paycheck for her upcoming movie Black Widow by Disney's Marvel Studios. On second position is Modern Family star Sofia Vergara with 44.1 million US dollars. Reese Witherspoon from Big Little Lies and Nikole Kidman are placed on third and fourth rank with their earnings of 35 million and 34 million respectively as quoted by Hindustan Times.
Earnings of all the actors were calculated in between the period of 1st June 2018 to 1st June 2019. On fifth position is Jennifer Aniston with earnings of 28 million US dollars. Next in the line is The Big Bang Theory fame Kaley Cuoco with USD 25 million followed by Elisabeth Moss with 24 million USD and Margot Robbie with 23.5 million USD.
Charlize Theron followed by Ellen Pompeo are ranked at ninth and tenth position respectively. Forbes even noted that this year, the combined earnings all the actresses were way less than cumulative earnings of their male counterpart who raked in 588.3 million USD in total.
In terms of male actor's list, Bollywood actor Akshay Kumar bagged the fourth position beating Bradley Coooper and Chris Evans.
We hope our actors make it to the list next time.
Image Source: Instagram/ Priyanka Chopra
Instagram/Deepika Padukone