Gadar 2 Update: Director Anil Sharma's Son Utkarsh Sharma Though Doesn't Confirm Or Deny The News, Says, 'This Is Not A Fast And Furious Film That You Just Keep Coming Up With Sequels'
As per buzz in the industry, the makers of Gadar 2, have locked the screenplay and will be shooting for the flick very soon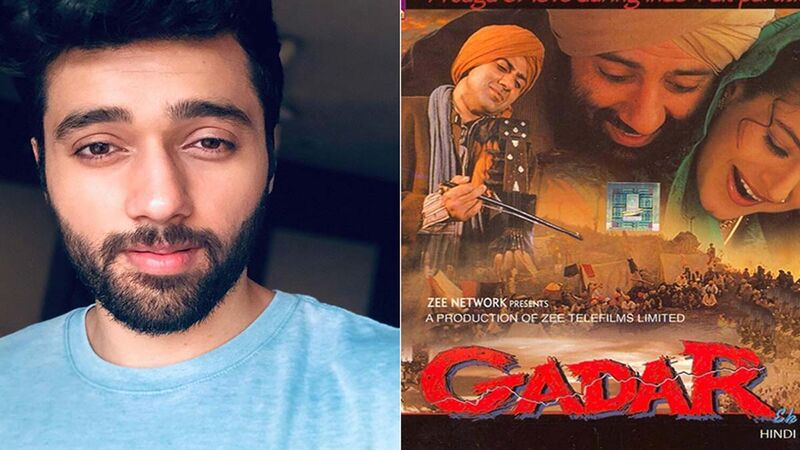 A sequel to 2001 hit Gadar news has left the fans pretty excited. Utkarsh Sharma, son of Anil Sharma, has asked the fans to wait for it a little bit more. The makers were reported to be ready with the screenplay, followed by the movie, going on floors soon. Look what Anil Sharma's son Utkarsh had to say. As reported in Hindustan Times, though the actor did not confirm, he also did not deny the sequel. He said, "Abhi toh hamari taraf se we have not announced anything."
He adds, "I understand the love of the fans, which they have been giving us even after 20 years desiring a sequel to this blockbuster film. That can only happen with a terrific story, and that takes time." Speaking about good things taking time, he gave an example of the all-time hit movie, Sholay. He said, "This is not a Fast and Furious film that you just keep coming up with sequels. It needs that gravity, that time."
He continued how it takes time to create something new, followed by giving an example of Rome which was not built in a day, "Ek nayi duniya banane ke liye samay lagta hai. Rome was not built in a day, so I cannot, unfortunately, say anything at this point beyond that," added the actor.
On being pushed a little more, he stated the audience will have to wait a little more, keeping in mind the ongoing COVID-19 pandemic. "Now with the lockdown opening up, a lot of my projects are resuming together at the same time. Their release dates and announcements need to be sorted. Until that doesn't happen, I can't even think about Gadar 2," shares Sharma. ALSO READ:
Gadar 2 Starring Sunny Deol, Utkarsh And Ameesha Patel To Hit The Floors In November 2021
The actor shares the setback industry suffered due to COVID-19 pandemic, followed by speaking about the now industry being in revival phase. "So many announcements started happening after the first lockdown got over, but again the industry was in a problem in the second wave. Now, every three-four weeks there's a film releasing. There's just going to be an increase in the number of films in theatres. So, it's a thrilling time to be an actor," concluded the director.
Image Source: Instagram/iutkarsharma