Jinne Jamme Saare Nikamme Trailer: Jaswinder Bhalla, Pukhraj Bhalla, Binnu Dhillon Starrer Takes Us On A Fun-Filled Ride
'Jinne Jamme Saare Nikamme' is going to hit the theatres on October 14, 2021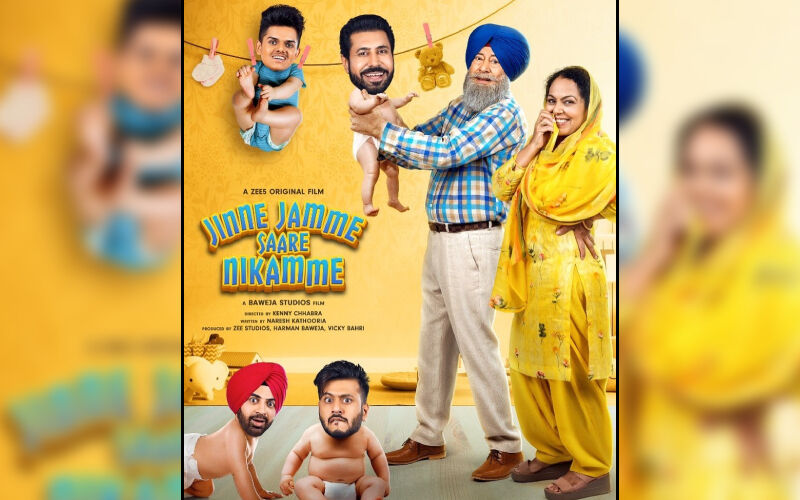 'Jinne Jamme Saare Nikamme', one of the most anticipated Punjabi films, is all set to hit the box office. Jaswinder Bhalla, Seema Kaushal, Pukhraj Bhalla, Binnu Dhillon, Maninder Singh and Arman Anmol starring film is releasing on October 14. Recently, the makers of the film have unveiled the trailer and fans are loving it for the laughter dose.
The trailer of the film clarifies that 'Niranjan Singh and Satwant Kaur played by Jaswinder Bhalla and Seema Kaushal are decided to have a girl child after having four adult sons. They so many years of their marriage they want to have a girt child because they are neglected by the sons. The sons do not seem happy with their parent's decision of having a fifth child and the revolves around this. The trailer has punch line dialogues, funny monologues and cheerful vibes to make fans happy.
Coming to the credits, 'Jinne Jamme Saare Nikamme' is helmed by Kenny Chhabra. It is written by Naresh Kathootia. Bankrolled by Zee Studios, Harman Baweja and Vicky Bahri.
Image source: Instagram/binnudhillons