GAME CHANGE(R): How Akshay Kumar Became A Highly Bankable Star
Jolly LLB 2 is set to join the 100 crore club and with that Akshay Kumar will have four consecutive films which reached the coveted milestone. When big budgets bite the dust, here is a superstar who promises a return on each film. Read on to find out how Akshay reinvented himself...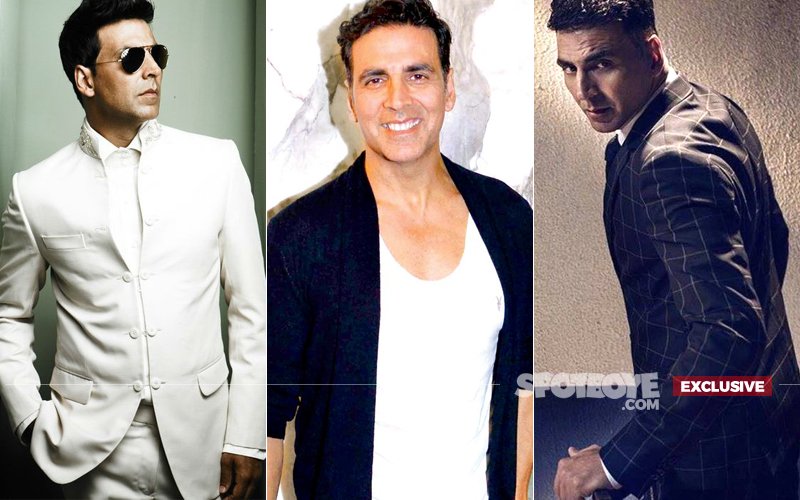 Akshay Kumar is considered a God among technicians of the Indian film industry. One conversation over a cup of chai with members of this fraternity and the realization soon dawns upon you. Most of the technicians who fall lower down the food chain live a hand-to-mouth existence in the film industry and their livelihood depends upon the number of days of work they have access to when a film is being shot. The logic they give about Akshay Kumar is very simple and TRUE too. Akshay Kumar's filmy calendar every year is peppered with a minimum of four releases as opposed to Khans, who stick to the general rule of doing just one film in a year. This automatically translates to the fact that the number of days a technician will have access to work while working for an Akshay Kumar film is four times more than any other Khan. And that simply means more money and more security and thus the sobriquet of God.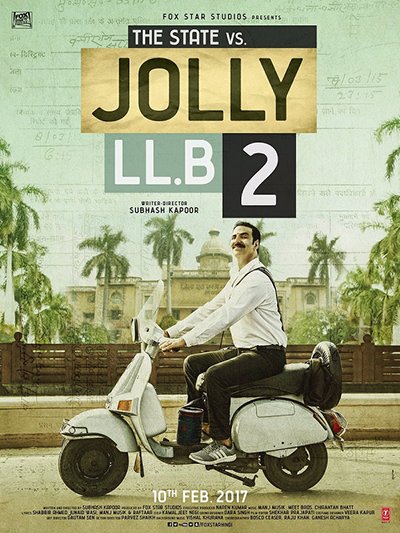 Image Source: vk

So now when Akshay Kumar's Jolly LLB 2 is on the verge of hitting a century does that mean that the goodwill and prayers of these people have rubbed the right way on the Khiladi? Well it can safely be assumed that that apart from the Khans, Akshay Kumar too is another safe bet.
So what could be the reason cited for the rise and rise of Akshay Kumar? Trade analyst and film distributor, Amod Mehra is bang on target when he mentions that determination, hard work and dedication has brought Akshay to where he is currently. He further adds, "The determination with which Akshay has strengthened himself in the industry is very much in tune with his routine. He keeps himself supremely fit, sleeps early and wakes up early and follows the same adage with his films too. His fitness helps him in finishing his films in flat 40 days and thus giving him the chance to jump on to the next project with a very brief interval span.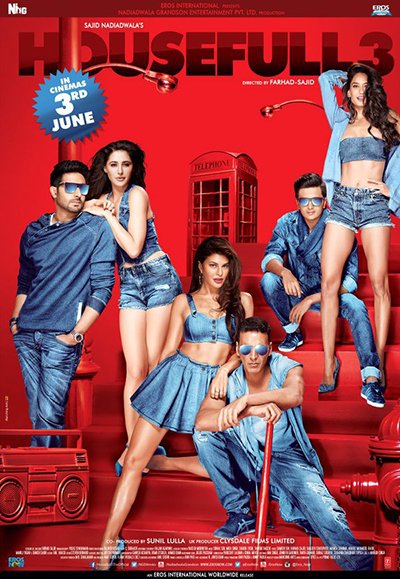 Image Source: img01

It all began last year when Airlift knocked theatres in the first month and despite being an unconventional film (when seen through the eyes of Bollywood prism) garnered acclaim and moolah from all quarters. The film raced towards the 100 Cr hurdle in no time. The summer of last year witnessed him doing what he is best known for – goofing around. Yes, it was the third in the Housefull trilogy and that also packed a punch making his producer's bank balance richer by a few crores. The third was Rustom. Rustom was a period film based on a true story and though initial reviews were not that encouraging, this film too defied all expectations giving Akshay his first hat trick. So what has been the turnaround factor for Akshay Kumar? Some may say Twinkle Khanna while others may say Neeraj Pandey. For a man who prefers finishing his dinner by 630 and waking at 4am, had his wife not put a gun to his head, his choice of films would have remained the obvious as was disclosed by Twinkle in the episode of Koffee With Karan.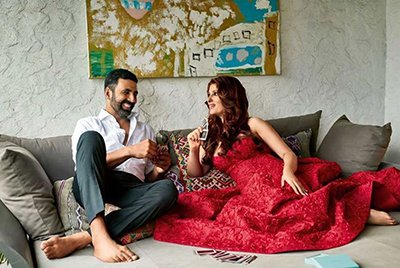 Image Source: topyaps

Fingers might also be pointed at director Neeraj Pandey for being the man responsible for the turnaround. Neeraj Pandey is busy unveiling the star's true potential, peeling layer by layer. Needless to say the layers are as different as chalk and cheese. From Special 26 to Baby to Rustom to Toilet Ek Prem Katha…the excavation process is still on.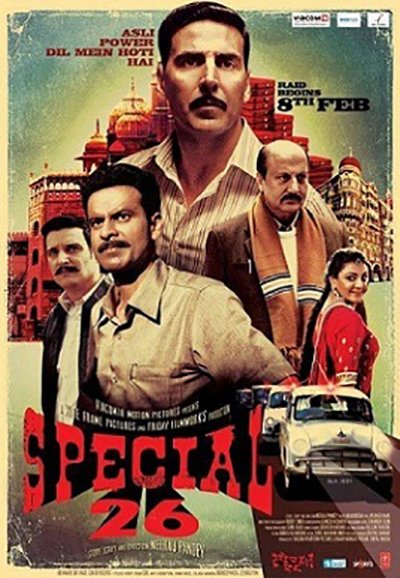 Image Source: vk

One person who has been with Akshay and followed him closely is friend and director Sajid Khan and the combo has delivered three blockbusters in succession. Sajid Khan dissects the charisma called Akshay in his own manner. He puts it mildly when he says that Akshay is an all-India accepted superstar and is rooted in the heart land of India. He elaborates by saying that one of the strongest reason for his stardom is his audience connect which ranges from children to elders. "The youth whom Akshay had captured in the 90s are now middle aged but with his ever changing style of movies he is also becoming younger and cooler and thus his fans range from middle aged people to children. The number of films that he has done is in excess of 125 and at any given point of time there is an AK film playing at any given point on satellite television. This also results in exposure of 3 or 4 year old kids to AK histrionics, his action and his dancing skills. Now when the same age groups are of 10 years or 12 years he or she obviously knows many heroes but thanks to AK's body of work, he or she knows him better," elaborates Sajid.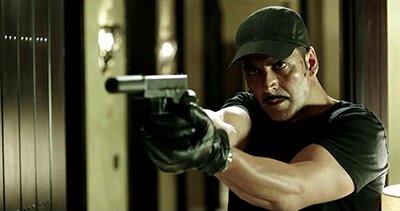 Image Source: mango

The logic surely holds true and it's also true that given the amount of love Akshay's films have received in the past few months, the signs are all there that people are liking his choices and they are working too. Akshay Kumar was once a mass hero but given his recent spate of films, he is now more connected with the youth. To put it simply, an average 16-17 year-old boy, when he is reminded that his out-of-shape, balding father with a paunch, is of the same age as Akshay Kumar, then he develops a sort of respect towards the man. And in the subconscious thought that surely is a factor.

Akshay surely has come a long way from a string of failures in the initial part of his career to now showing the 'star' fraternity of Bollywood, that he too is a versatile actor.

From signing to play a villain opposite Rajinikant in 2.0 to playing a common man, who revolutionized a society with his offering of sanitary napkins, in his upcoming The Pad Man, his resume is a testimony to both his confidence and ability to tackle diverse roles.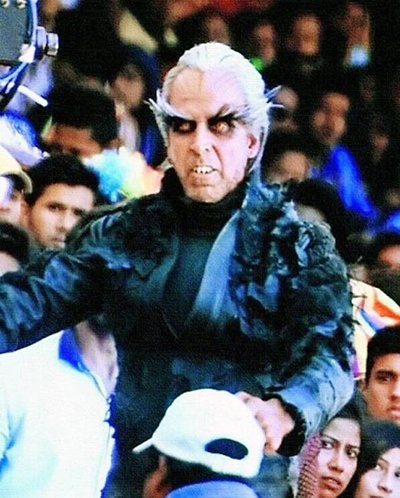 Image Source: blogspot

The confidence that makes him choose such roles began after Neeraj Pandey entered his life. It won't be a farfetched statement when one says that his choice of roles is next only to Aamir Khan – myriad, diverse and interesting.

Sajid Khan shares a close relationship with Akshay Kumar notwithstanding the fall out they had for a brief period. Sajid in an interview to a leading publication had once remarked that Humshakals would have made 100 Cr at the box-office had it featured Akshay Kumar. Judging by the amount of money Humshakals minted at the box office, the statement says a lot about Akshay Kumar.

Akshay Kumar has traversed filmdom along with the Khans and after having trailed for long he has finally caught up with them. Though delivering 200 Crores and 250 Crores may not be his cup of tea but what's refreshing is that you can always bank upon him and will never feel cheated.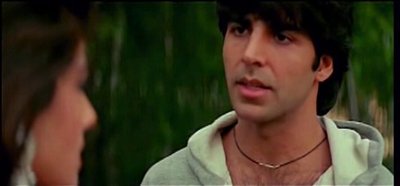 Image Source: blogspot

Most say that it was Zakhm which turned things for Ajay Devgn after having delivered inconsequential films for the longest time. But the same cannot be said about the Khiladi. The sparks were there even in his debut film Saugandh but the sparks were mere punctuations. Potential was evident in films like Khiladi, Elaan (not sure how many have seen this film), Sangharsh, Mohra and Khakee but blame it on sheer luck these films were all spaced out between films which at best are forgetful ventures of the star. Things started coming to fruition for Akshay only after Namastey London. The trajectory that Akshay has followed since then has been a northward one.

So will it be wise to call Akshay the fourth Khan of the industry? Someone who can always be relied upon. Sajid Khan differs from the notion and has his own logic to refute the thought. According to him in the past eight or ten years, the Khans have been doing one film every year and in some cases two while Akshay does as many as four films. According to Sajid, Akshay is not a mini industry but is a parallel film industry and is solely responsible for giving employment to roughly 3000 people in a year and in a parallel world the machines of the film industry are churning their own product thanks largely to AK.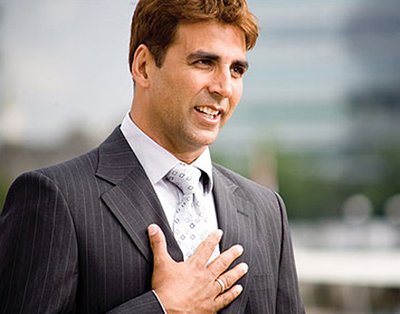 Image Source: bloximages

A man who loves gathering facts has also an interesting data to narrate and mentions that this is the first time after the era of Rajendra Kumar and Manoj Kumar that a hero gave four consecutive hits in a year. "In 2007, Akshay had Bhool Bhulaiyaa, Heyy Babyy, Welcome and Namaste London. 2007 was a defining year for Akshay as it labelled and confirmed him as an A grade superstar," quips Sajid.

In an era when cinema is evolving rather than changing, mainstream cinema will and can never go out of favour. To balance a Jolly LLB 2 there will always be a Rustom. One cannot deny the fact that with age and wisdom, Akshay too is changing his track and that only means best of both the worlds. It says a lot about a man who has stuck to his make-up man for 25 years. Akshay has his make-up dada since his first film. People close to him often vouch for his niceties and relate incidents when he goes out of his way to do things for them. And these things set him apart because those emotions are not projected on screen but are real emotions.

Akshay's dream run at the box-office is also a matter of jubilation among people who ensure that he reaches the masses. Manoj Desai, Executive Director of G7 Multiplex and Maratha Mandir cinema witnessed him when he was shooting at Natraj Studios for his debut film in an all-white attire for a dance sequence under the baton of choreographer Saroj Khan. The dedication of Akshay on the set is still etched in his memory. "His last five films did great business at the box office. It does not matter even if you cast him in a solo film or along with three other stars, the films still do great business. He is an actor; he is a martial arts expert and is an excellent cook. He knows everything," says Desai.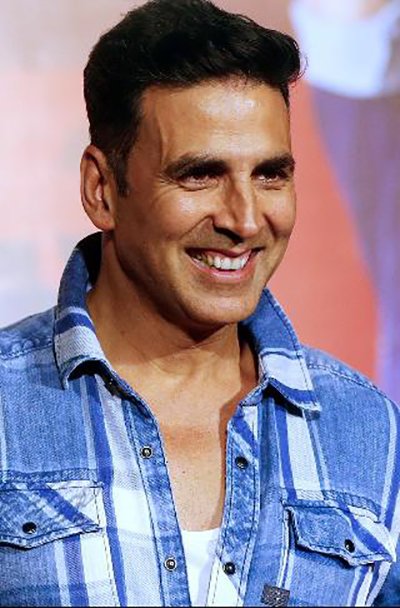 Image Source: forbesimg

The parting note on Akshay will be an anecdote from the time this author was called to interview the actor at an outdoor location in Mumbai. People may not have heard of this film called Hatya – The Murder, but yes that was the film. It was also the season when monsoon was at its peak.

Akshay Kumar and Varsha Usgaonkar were busy shooting a song sequence for the film but every time the sporadic rain played spoil sport. For people in the acting business this could be a mood changing affair, but true to the appointment, the man emerged at the appointed time for his interview, albeit under an umbrella. That's called professionalism.

Thumbnail Image Source: Images/blogspot
They say the best things in life are free! India's favourite music channels 9XM, 9X Jalwa, 9X Jhakaas & 9X Tashan are available Free-To-Air. Make a request for these channels from your Cable, DTH or HITS operator.