Gangubai Kathiawadi Producer Jayantilal Gada: 'I Am Fit And Fine'-EXCLUSIVE
Amidst rumours of a heart ailment and surgery, film producer and distributor Jayantilal Gada exclusively shared the accurate information behind the situation and an update on his health with Spotboye.com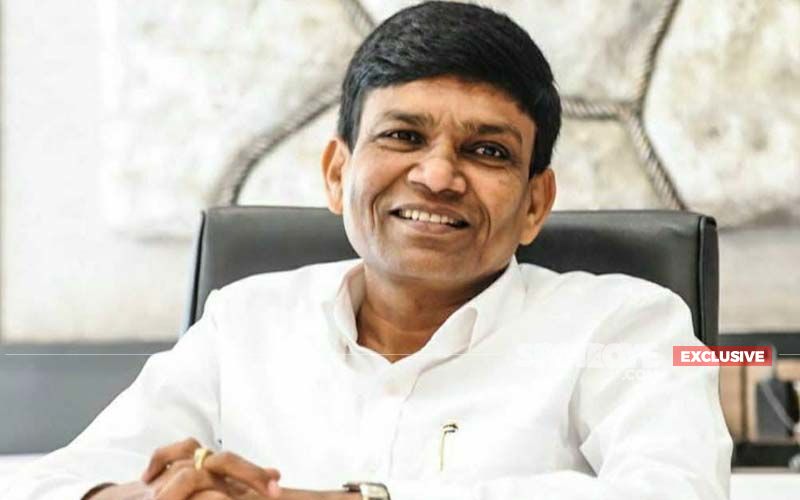 Yesterday, the news of Pen Studios producer Jayantilal Gada being admitted in the hospital for a heart ailment surfaced online. There were several reports like he collapsed in his office and it was a serious issue. However, in an exclusive conversation with Spotboye.com, the producer and distributor quashed all those rumours giving an update on his health.


Gada shared, "I was not feeling well for the last 15 days and I felt like I would faint one day. So, my testing was in progress about everything but nothing was coming out. My heart, brain, eyes, ears, nose and throat everything was coming fine but it wasn't clear why I was feeling that way, so like any concerned family, mine asked me to go on rest."


He goes on to thank his team of doctors, Dr Jayant Gandhi (ENT), Dr Tushar Raut (Neurologist), Dr Snehal Mishra (Cardiologist, who did his operation) and Dr Anisha Mukund (Physiotherapist) for finding the cause of the issue and treating him with great care. "They got every test expedited and put a machine for my heart that recorded my heartbeats for seven days. In that, it came out that my heart was skipping some beats. The only treatment for that is installing a pacemaker. So, we made an immediate decision on the night of July 16 to get the operation done the same night and I was discharged the next day. Now, I am fit and fine at home. I don't know why these different reports are coming out in the media, they are just increasing my life I think," he smiles.
So, were the reports of him collapsing in the office true at all? "No," he responds, adding that it wasn't very serious. "Both my sons are so young and they were travelling to Delhi and Bangalore, but we didn't even call them back as there was nothing of concern. They met me yesterday after four days. If it was so serious, we would have called them back then only," he says, also thanking Satish Kaushik, who was with him by his side for 10 days, day and night.


Speaking about his recovery, Gada informs that he has been advised seven days of rest and there is nothing to worry about. "It is just for the body to get used to the device inside. There is no restriction whatsoever on me, just I have been advised to use my phone and laptop a bit less," he reveals.
Gada is associated with Vashu Bhagnani's Bell Bottom as a distributor and he regrets the trouble Bhagnani was put into due to the exaggerated rumours. "Due to the false rumours, a lot of calls must have gone to Vashu ji too as he is the producer of the film. He is fit and fine and he should be applauded for the risk that he is taking at this time to bring Bell Bottom as the first big film to hit theatres after this pandemic. Indian theatres will open with the partnership of Vashu Bhagnani and Pen Studios," he says proudly.


Some reports also suggested that his condition occurred due to the stress of work, but Gada refutes such rumours. "There is no stress of work as this problem cannot occur due to work at all. Also, we are one of the few studios who collaborate with different producers in different capacities. We are the distributor for Bell Bottom, for RRR we are the distributor and rights purchaser, for Gangubai Kathiawadi and Attack we are producers and we worked the most during Covid. We know that the world is close to being opened and we have taken about five-seven films under our wings, whose rights we have purchased," he shares.



Image Source: Instagram/jayantilalgadaofficial, focus pr