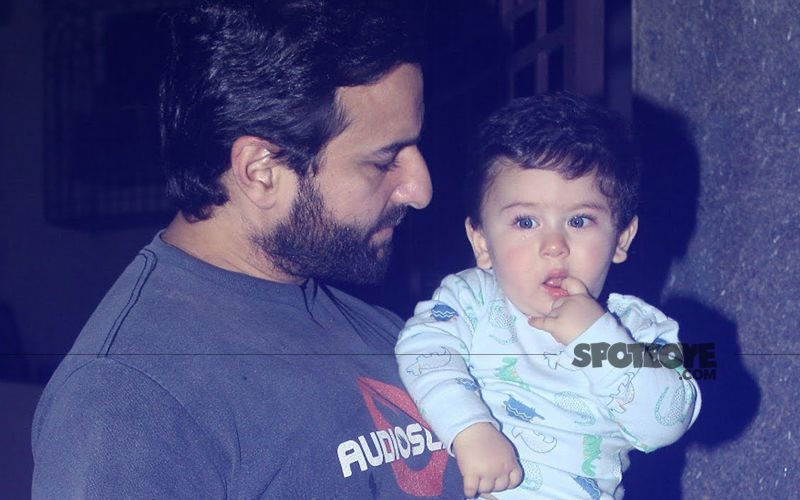 Paparazzi never misses a single opportunity to click Taimur and even the kid has become very comfortable whenever the shutterbugs are around. While talking to DNA, Saif not only said that he and Kareena want to give their son as normal a life that any ordinary kid would have, but also revealed that Taimur has started speaking a few words. The actor futher told the daily what Taimur calls him, "He has learnt a few new words. He calls me 'abba' and has now started to say 'baby' and 'gum'. Whenever he sees a chewing gum, he would just scream 'gum'. He likes to watch the moon, so I sit with him in my office and show him the moon."

Saif also added, "Taimur should be freely able to take his evening outing in the park. It becomes difficult in certain situations, but the photographers are really friendly. They are just doing their jobs and they don't push him or his nanny, which is really kind. They aren't aggressive so I'm happy."
Two days back, we brought you a video of Taimur, who was spotted on the first day at his new playschool. Mommy Kareena had come to drop her munchkin. Dressed in orange shorts and white polo T-shirt, Taimur arrived at the school in Bebo's arms. And the most adorable part of the video was Taimur's wobbly steps as he entered the school.

Isn't this little one just too cute?


Image Source: Manav Manglani