And after that, her social media page was filled with congratulatory messages. Among which we stumbled upon a message from Big Bang Theory star Kunal Nayyar asking Priyanka, "In case you need a beautiful heroine @priyankachopra I'm available!"
To which Tanmay Bhat replied, "Get in line Nayyar"
And PeeCee told Kunal, "Haha. I'll keep it in mind @kunalnayyar that's a great thought ❤️"
Priyanka responsed to Tanmay's tweet and said, "Boys don't fight.. this is an equal opportunity project!"
Isn't that sweet?
Priyanka Chopra posted about this collaboration on her Instagram page. She wrote: "One of the favorite parts of my job, is to be able to tell stories across genres, languages and to a varied audience. Today I'm happy to share with you another step I've taken on that creative journey, in my role as a producer. This particular story is one of a few Hollywood projects that I am currently developing.
Priyanka Chopra In Her Glamorous Avatar
The incredible
Madhuri Dixit
's real life has been the inspiration behind Sri Rao's amazing story, and I can't wait to work with the both of them to see how this will pan out. Again, it's unchartered territory for me, producing a show for American television but I'm blessed to have a great set of partners in Mark Gordon Company's Mark Gordon and Nick Pepper, along with ABC Studios to develop and produce this very fun idea. After having an incredible experience with them on Quantico, this seemed like a perfect extension of our partnership.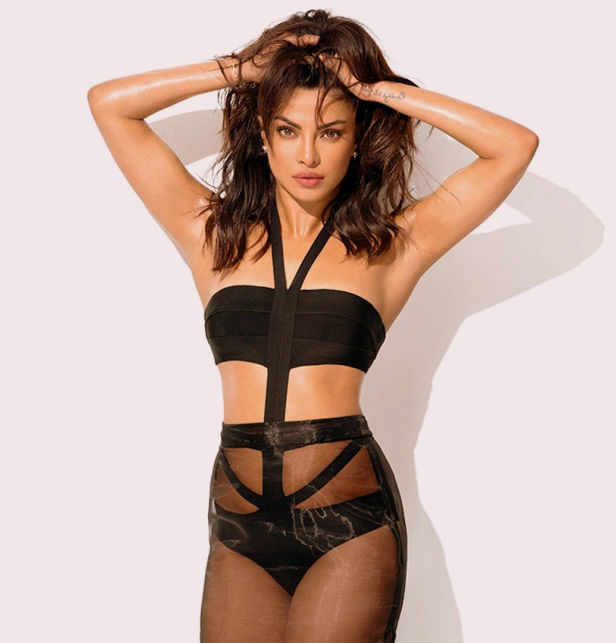 Priyanka Chopra Poses For A Pic
I've only just begun and there is little I can share at this point about any of the projects but I'm looking forward to rolling up my sleeves and getting to work. Stay tuned."
Now, we are waiting to get a peek at this superb collaboration. Kudos Priyanka Chopra!
Image Source: Twitter/kunalnayyar, variety, otumungs & loptrus