Gul Makai: Director Amjad Khan Says 'I Still Receive Threat Mails' For Making A Film On Malala Yousafzai
As biopic on Pakistani education activist and Nobel laureate Malala Yousafzai, is set to release on January 31, 2020, film's director Amjad Khan revealed a shocking detail. The director in conversation with a news agency revealed of still getting death threat emails for directing this movie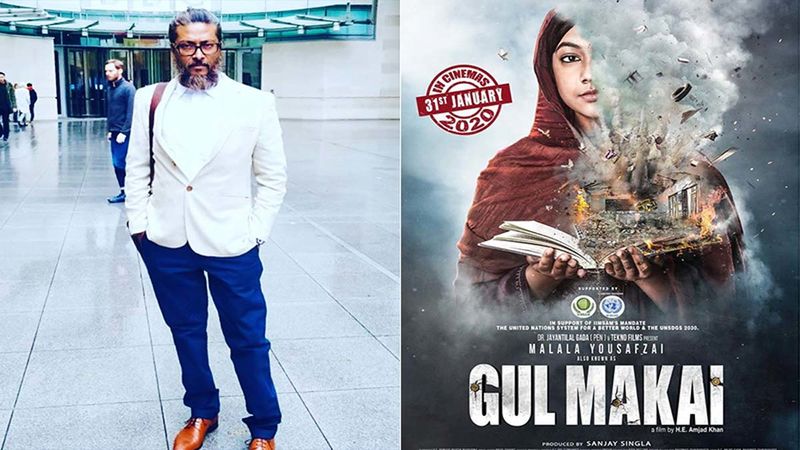 A movie focusing on the life of Pakistani education activist and Nobel laureate Malala Yousafzai has been in the news ever since it was in the production stage. The film shall showcase Malala's courageous steps towards improving the education system in Pakistan. Titled as Gul Makai, the director Amjad Khan agrees to the fact of Malala's story is known to many out there, but he is sure that not many know about her life before she was shot in 2012. Now in a conversation with a news agency, the director of the film has revealed receiving death threats, ultimately leading to the movie being shelved.

The director quoted to IANS, "I never thought of backing out. I was worried about my artistes' security on set during the shooting in Kashmir. On the first day in Kashmir, I thought of terrorist alignments with the locals but I was wrong. Kashmiri people are more patriotic than us. I still receive threat mails, abusive mails from unknown mail IDs." Adding in terms of casting also, he said, "Earlier, a Bangladeshi girl named Fatima was selected for the role. But then Muslim extremists stoned and vandalised her home. She backed out. Then fortunately we got Reem Shaikh who got into Malala's skin so well that I forgot her real name and existence. She went through rigorous workshop where her accent and mannerisms got corrected."

When quizzed about why the director did not pick a Pakistani actress to play the lead role, he mentioned of the nations being at a war state and the artiste across the borders were banned by both the nations. "At that time both the countries were going through tensed moments, and Pakistani performers were being banned from our country. I have no regrets on casting Reem though. She did her job fabulously."
The movie is set to hit the screen on January 31, 2020.
Image Source: Instagram/khandirector