I first saw Disha Patani playing Priyanka Jha to Sushant Singh Rajput's Dhoni in the bio-pic on the cricketer. I couldn't remember a single heroine surnamed Jha in Hindi cinema before Disha. She left her mark. But not strong enough. It was time to move the pieces on the chessboard.
The gym and Tiger Shroff became Disha's best friends. They transformed her to 'wow' in no time at all. While Rekha and others have achieved their makeover over a long period of time, Disha did it within two years.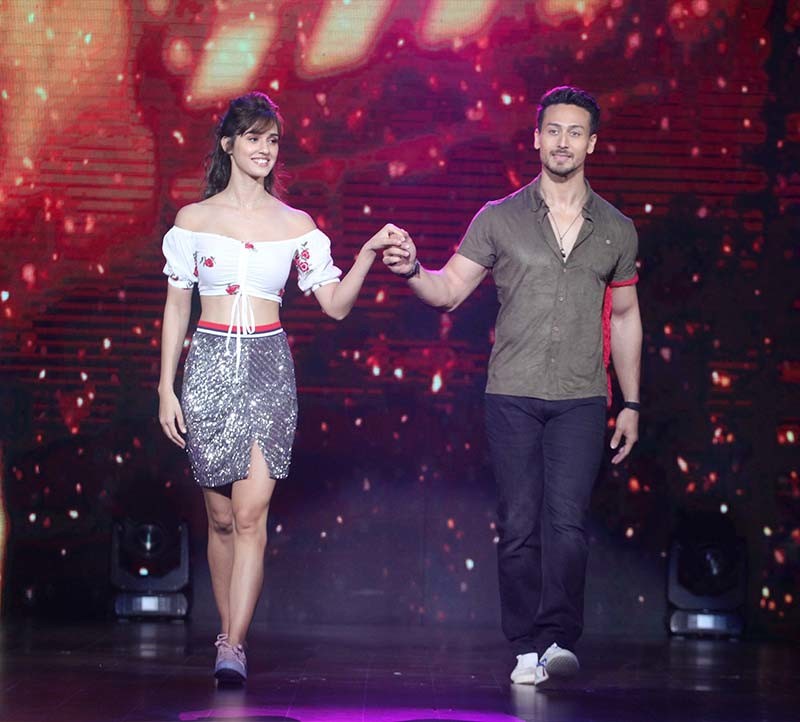 During the lockdown she continued to work-out . Last year she told me. "I am working out from home. I do cardio in the morning, as I have a treadmill at home so making the most of it, followed by weight training in the evening. I have some weights at home which are manageable, to perform some form of weight training exercises."
This determination and drive I have not seen in too many actors. Many of them have stopped exercising at home and are worried as to how they will get back into shape once they start working again. A leading actress confided in me, "Before I face the camera again I have to face the music…that's not a bad idea. To put on some of my favourite music and dance to burn the extra calories away."
Disha never needs to worry about adding on extra kilos.
Her friend Tiger once told me, "I've never seen anyone so focused on staying fit. When it comes to a workout regime, Disha beats me hollow."
When I asked her about her unwavering self-betterment regime Disha said, "I feel, determination and drive are two things that keep you going. I started as an outsider who walked her own path and now, it feels amazing to see how much love has come my way. One needs to strive for the best and each project that I have been a part of, has uplifted me as an artist. Malang, being the most recent one that brought immense love and appreciation to me. This only makes me bring the best to my fans and justify their faith in me with my work."
I haven't met Disha. She was in my hometown Patna two years ago. I didn't know her well enough to invite her home. But someone very close to me was keen to meet her. I couldn't say no. I asked Tiger to arrange the meeting, and he did in a jiffy.The fan came back raving about her. "She had no airs at all. She asked me about my family and how close I was to you. She allowed me to take pictures . Her team kept reminding her of her next appointment. But she didn't pay any attention."
A child of impulse, Disha is using the lockdown period to better herself. "I have not really introspected or thought a lot about life. I am just enjoying all this time to myself. I am spending a lot of time with my pets which I otherwise don't get to, due to hectic shoot schedules. I am trying to clean as much as I can and involve myself with some cooking whenever possible. As far as movies are concerned, I've not really been binge watching anything as such, but I do watch movies sometimes."
Disha needs to break free as an actor. Her choice of roles reflects a boxoffice anxiety that she needs to overcome. Once she stops looking at the numbers she has the potential to grow into a a woman of substance. I see her as Poo in a remake of Kabhi Khushi Kabhie Gham. But then Karan Johar has Alia and Kiara. Camps exist. Disha needs find her disha(direction) through the labyrinth of favouritism.



Image source: SpotboyE archives, Youtube/AS7 Studious