Hardik Pandya And KL Rahul's Creepiness Is No More Available On Hotstar. KWK 6 Episode Pulled Down!
Better late than never! Hotstar, the OTT platform streaming the Koffee With Karan 6 Hardik Pandya-KL Rahul episode, has finally pulled it down, after the issue has snowballed and cricketers are currently in eye of the storm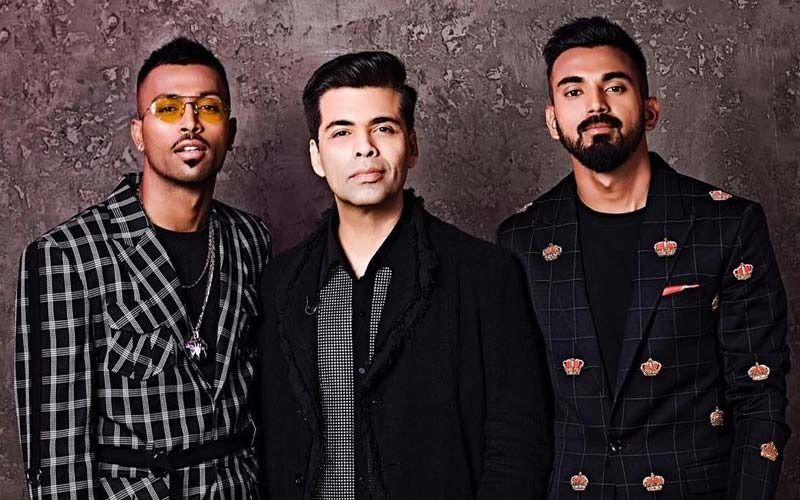 If you were among the ones who just couldn't tolerate national cricketers-
Hardik Pandya and KL Rahul's distasteful conduct on Koffee With Karan 6
, then probably this news would get a sense of relief. A little late in the day, but the OTT platform, Hotstar has pulled down the episode, which means no promos, no videos and the full episode is no more available to stream.
A while back we brought to you Indian cricket captain,
Virat Kohli's reaction on the entire controversy
, where during a media meet after the first ODI in Sydney, Kohli said, "We as the Indian cricket team and responsible cricketers don't align with those views, those were individual opinions. We are still waiting for a decision to be made." He further added, "From the Indian cricket team's point of view, this changes nothing in our beliefs in the change room, it does nothing to the spirit we have been able to create. Combinations will have to be thought of once the decision comes out."
As of now,
the CoA chief, Vinod Rai has demanded a 2-ODI ban on the cricketers
but the decision is yet to be taken as Diana Edulji, his fellow CoA member has referred the matter to the BCCI's legal cell. After BCCI issued the show cause notices to Hardik and KL Rahul, they were given 24 hours to give an explanation. Vinod Rai was, however, not convinced with it, post which he demanded for the ban.


Image Source: Instagram/hardikpandya93