When the first trailer of Rangoon starring Shahid Kapoor, Kangana Ranaut and Saif Ali Khan released last month, the passionate kissing scenes between Shahid and Kangana grabbed everyone's attention and are still very much the talk of the town. They have kissed in the rain and even got into a passionate cinch in the mud.

But SpotboyE.com can tell you that like every hot scene is not easy to shoot, Shahid and Kangana's wild encounter was no exception to this.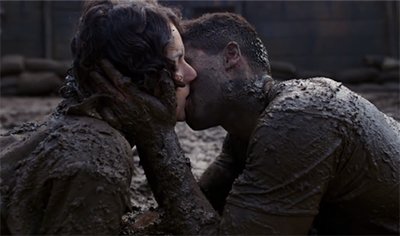 In an exclusive interview with SpotboyE.com dated February 5 (EXPLOSIVE INTERVIEW: Kangana Opens Up About Rangoon, Saif, Shahid & Hrithik!, Feb 5), Kangana had been candid about the shoot. Don't forget to check out the video above.

Speaking of her equation with Shahid, she had said: "Shahid is very friendly on certain days but extremely suspicious on other days. Maybe that's again because of my intense expression. But even I can be like him. There are days when I get zoned out. But it's the core of the person that matters, he is essentially a nice guy, I must say."

And after just a few meetings, the two had to get intimate on camera. But Kangana doesn't like intimate scenes. "I don't like intimate scenes in a film. They are the most difficult to shoot. You have a formal equation with someone and suddenly you are into each other's mouth," she added.

The biggest obstacle, according to Kangana, was the moustache sported by Shahid, who plays a soldier in the film directed by Vishal Bhardwaj.

"That big moustache of Shahid is horrible. It was such a ..." Kangana said, pausing for a while to get the right word.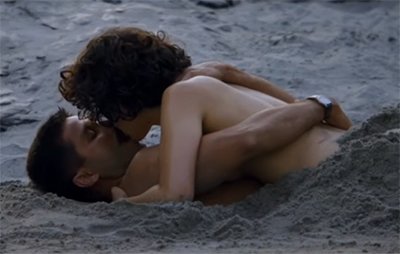 Turn-Off, we asked? "Not a turn-off but a tragedy of different level," she laughed, "When I asked him about it, he said he applies wax and has a running nose! Mera naak isme bah ke jaata hai. It was getting...", and she paused again.

When prodded if the word this time was 'Messy', she laughed again, "Yeah you can imagine, and he (Shahid) was teasing me!"

Thus, Shahid and Kangana shot the 'messy' scenes, snot and all. But the end product is impressive, we must say!

In the same interview, Ranaut opened up about Saif Ali Khan and even Hrithik Roshan. You must see and read it.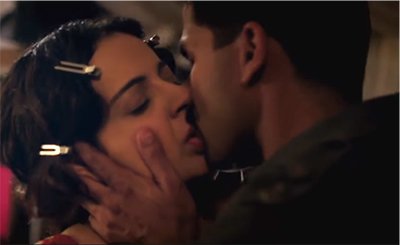 Image Source: Youtube/T-Series