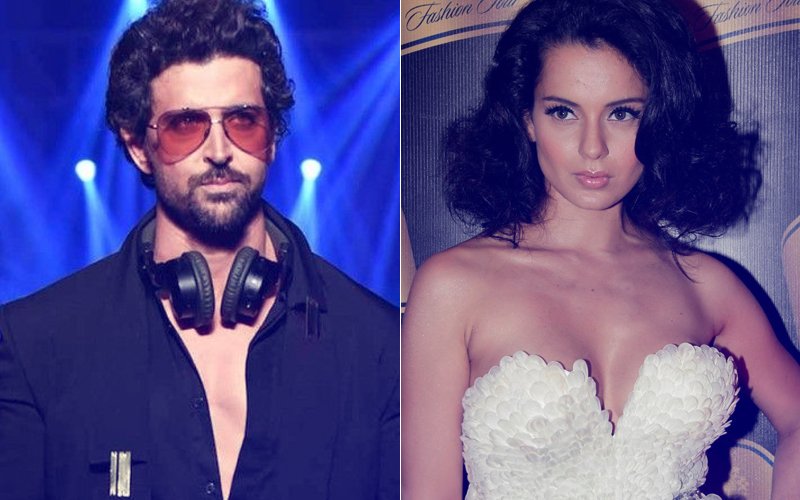 The
Hrithik Roshan
-
Kangana Ranaut
saga continues. After his much awaited first interview with Arnab Goswami, it looks like Hrithik has found his footing and is ready to retaliate against all the allegations made by Kangana.
In his second interview about the long-running spat, he spoke to Bhupendra Chaubey. Hrithik said: The onus of explanation should not be on me, it should be on the accuser. The accuser should come with the proof. It's like, I have parked my car on the side of the road and another person, he or she, comes and crashes into my car. And then I am put on a stand and asked: Why did that person crash in to your car? What was he or she thinking? Why did you park your car exactly where that car was to come and crash? I don't know these answers."


When asked about his choice to remain silent, which was seen as a proof of guilt, Hrithik said: "There may be imperfections in the way I handled it but that does not incriminate me."
He also denied rumours that this controversy led to the end of his marriage to Sussanne Khan.


"Absolutely not. Sussanne has been very vocal about this. It's not always because of infidelity by the man, that's a small-minded assumption. There can be many reasons why people may want to live separately," said Hrithik.


Kangana Ranaut's ugly love tiff with Hrithik Roshan became national news after she washed her dirty linen on Aap Ki Adalat and claimed that they had a seven-year-long affair. In his first interview, Hrithik had said that he has had enough of the constant attack.
"I have had enough. I have realised that I have been pretending because I have to live up to this star image- I have to look confident, be cool and not give attention to something which is not important. But it was affecting me, it was affecting my sense of community, my sense of well being," the Krrish star had told Arnab Goswami.


Image Source: fansshare