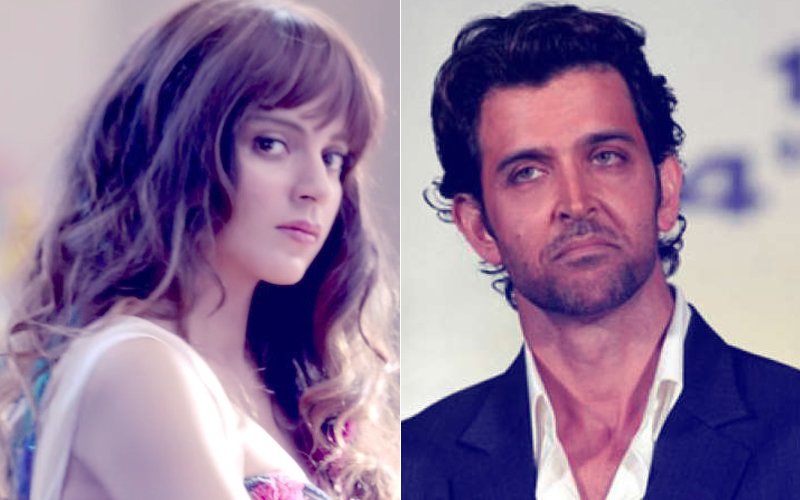 Your browser does not support the video tag.
Hrithik Roshan and Kangana Rananut controversy refuses to die. Press statements issued from Kangana and Hrithik, scandalous revelations and the story just seems to have no end. However, the netizens have presented their hilarious take on the controversy.
It's been almost two years since SpotboyE.com broke the story of exes Hrithik Roshan-Kangana Ranaut slapping legal notices on each other and from the looks of it, it will be a while before the controversy dies down.
The stars might continue washing dirty linen in public and now, Twitterati is having a field day at their cost.
Take a look at a few of the memes that netizens came up with:
This user reminds you of Rakhi Sawant.
This user reminded you of Hrithik Roshan's disastrous outing Mohenjo Daro.
"Kangana vs running bollywood idiots," read another tweet.
Another post read, "Wondering when will it be out. Until then, enjoy. #HrithikStalkedOrNot #HrithikRoshan #KanganaRanaut #KanganaVsHrithik."
A few of them did not spare Sidharth Malhotra and Sonakshi Sinha's upcoming film Ittefaq.
"#HrithikRoshan showing sehenshakti after so many allegations by #KanganaRanaut VS when #HrithikRoshan responds. #HrithikVsKangana," read another post.
Yesterday, Hrithik Roshan broke his silence over the issue and posted his statement on his social media accounts. The actor, in a three -page long note blatantly refused to be dragged in the controversy any further. The statement read, "I don't see any grace in adding to this circus by testifying in defence of my character in a situation that I have no involvement in whatsoever.
I have been dragged into a dirty perverse mess without a choice in the matter. This is something that is not of my making. The truth is, I have never met the lady in question one on one in my entire life. Yes, we have worked together, but there has been no meeting in private. Thats the truth."
Coming back to the memes and jibes, haven't they left you in splits?
Image Source:.sanjeevnitoday