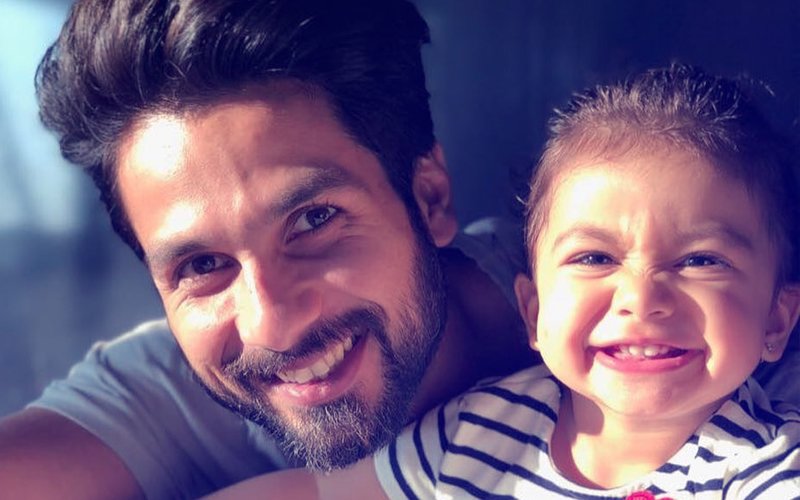 There is little doubt that Shahid Kapoor is a doting dad. Time and again, the actor has gone on record to say that life has changed since Misha's arrival. And looks like he has already given conversations with the little one forethought.

At the GQ Style Awards, which concluded on Saturday night, Shahid told the media about what he would tell a 25-year-old Misha if she had to mock his dress sense.

He said, "You know the thing with style is that some things always stay in style… So many years later when my daughter is as old as Alia is today and I am not dressed that well and she doesn't think I am so fashionable and she tells me, 'You know Dad, you need to change the way you dress', I am going to find this dusty little trophy lying somewhere and I'll tell her 'Many years back I got one of these. So, you can tell me what to wear when you get one of these'."

That's some sound advice.

Meanwhile, Shahid and Alia shared a 'Shaandaar' hug at the GQ Style Awards Nite. The duo was a delight on the red carpet and even shared a number of light-hearted moments.

While the actress chose a pinkish white one piece for the evening, the actor looked dapper in a black suit.

Over to Shahid's conversations with Misha, we wonder if he has thought about other father-daughter moments with the li'l one in the future.


Image Source: instagram/shahidkapoor & instagram/mirarajput