Salman Khan At IIFA Awards 2019: Bhai Is Here With His Dabangiri And Swag As He Sticks To His Favourite Blue
It was Salman Khan who inaugurated the IIFA 2019 event by attending the press conference of the gala. So how can he not be a part of the main event? Salman and his Dabangiri were in full power as he walked the green carpet looking all dapper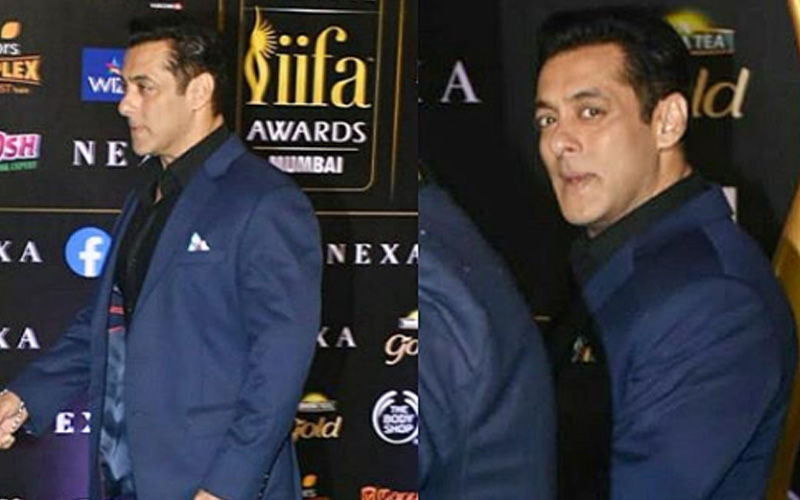 IIFA 2019 has brought the whole of Bollywood together. Well, almost! Most of the stars from the tinsel town splashed their swag on the green carpet of the event, but the one to stand out the most was, of course, our Dabangg Khan, Salman Khan. He was the one who flagged IIFA 2019 by attending the press conference and even on the main event; he came in dressed in his favourite colour Blue! Well, we know he loves black but often blue has been his favourite pick. Though he wasn't among the first ones to mark his entry, when he did, everyone had their eyes set on him.
Wearing a classy suit with a black shirt, Salman as always looked dapper and hot. He loves formals and he nails it every given time. Even at IIFA 2019, he did not disappoint us. He teamed his attire with formal black shoes and gelled his hair quite nicely. We like that subtle smile on his face.
This was on the green carpet. Salman Khan is also expected to perform as well at IIFA 2019, so we can't wait to catch hold of some inside videos from the event showcasing his performance. Going by the track record, Salaman's performances have always been full of power and entertainment. We are sure this time too, it will be the same.
Here are a few pictures of Salman from inside the event.
Apart from Salman Khan, other stars who are going to perform at IIFA 2019 are Katrina Kaif, Vicky Kaushal, Sara Ali Khan, Ranveer Singh and more. We just can't wait to see inside pictures and videos. Being the homecoming of IIFA Awards since it is happening in India for the first time, the event is all the more special.
Image Source: Viral Bhayani