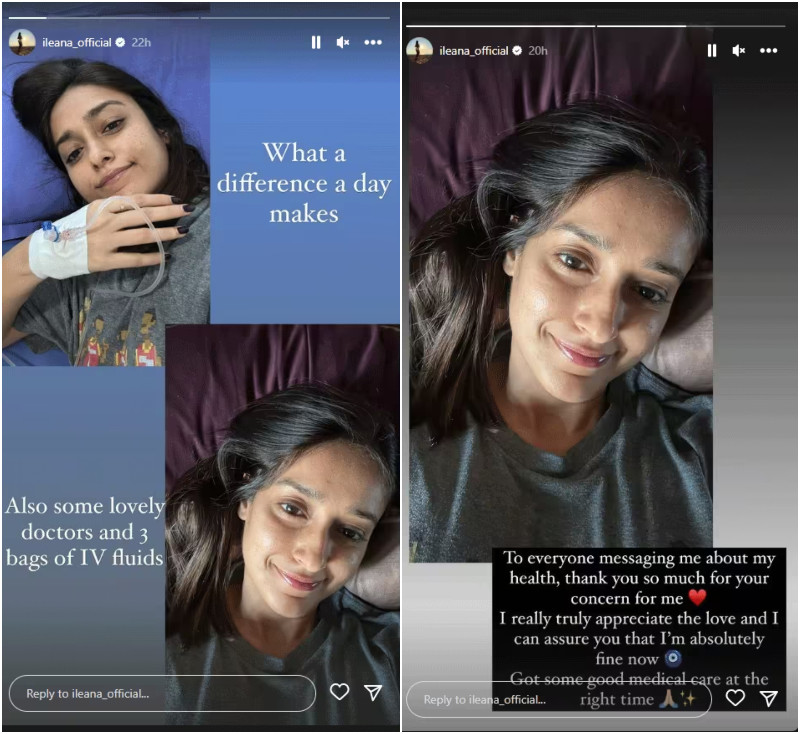 Sharing the picture she wrote: "What a difference a day make Also some lovely doctors and 3 bags of IV fluids. In the followed-up story post, she wrote, "To everyone messaging me about my health, thank you so much for your concern for me. I really truly appreciate the love and I can assure you that I'm absolutely fine now. Get some good medical care at the right time."
In 2017, Ileana was on the verge of committing suicide as she suffered from Body dysmorphic disorder.
"Imperfections are a part of life and one should learn to love who you are. You are a human being and are allowed to be imperfect, and you are allowed to be flawed. There is a lot of beauty in your imperfections, in your uniqueness," she was quoted as saying by Hindustan Times.
Earlier last year, Ileana made it to the headlines as several reports claimed that she was in a relationship with Katrina Kaif's brother Sebastian Laurent Michel. However, neither of them confirmed the rumours.
Image Source: Instagram