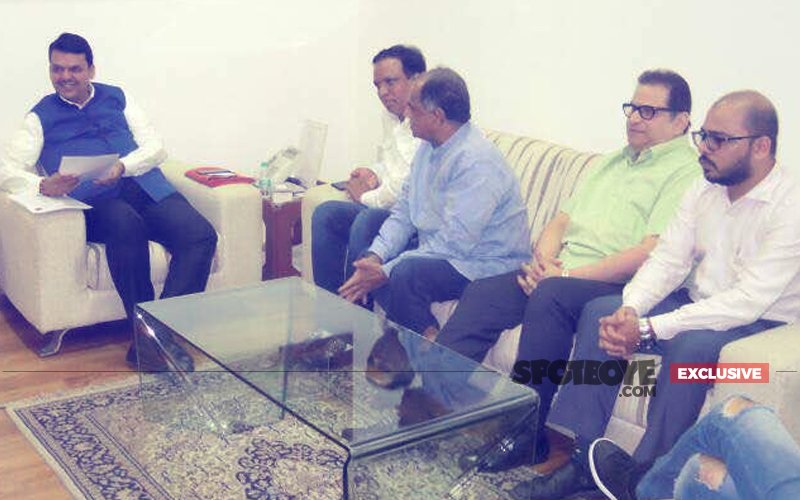 GST is round the corner and the industry is worried. Several senior members of Bollywood feel that a GST of 28 per cent, as proposed, would be detrimental for the industry's future if levied

Tomorrow, the Finance Minister Mr Arun Jaitley will chair the 15th Meeting of the GST Council scheduled to be held in the national capital. This meeting is important because it is likely to finalize the rates of tax and cess to be levied on the commodities remaining after the fitment exercise in the 14th GST Council Meeting.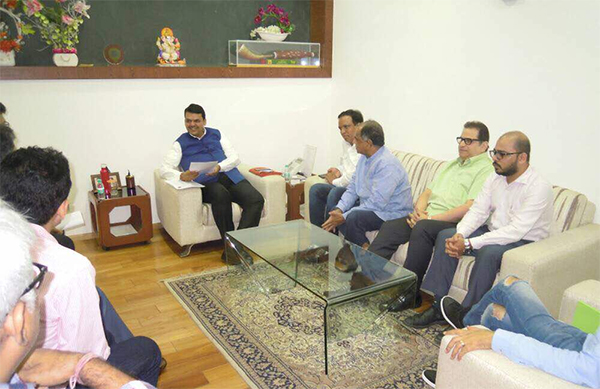 Devendra Fadnavis, Pahlaj Nihalani , Apoorva Mehta, Ramesh Taurani, Babloo Pachisia & Vijay Galani

Last night, Censor Chief Pahlaj Nihalani took the industry's sentiment to the Maharashtra CM Mr Devendra Fadnavis.

Nihalani and Mr Fadnavis met at Varsha close to midnight.

Dharma Productions' CEO Apoorva Mehta, Tips head honcho Ramesh Taurani, producers Babloo Pachisia and Vijay Galani and FOX Star Studios' CEO Vijay Singh had joned in.

Confirming this, Nihalani said, "We asked for the meeting only at 9 pm yesterday and we were asked to come immediately. It is great that someone as busy as Mr Fadnavis could meet us at such a short notice."

What exactly transpired? Said Nihalani, "We told Mr Fadnavis that the proposed 28 per cent GST would burden the industry no end. He has promised to look into the matter. We are hopeful that he will oblige."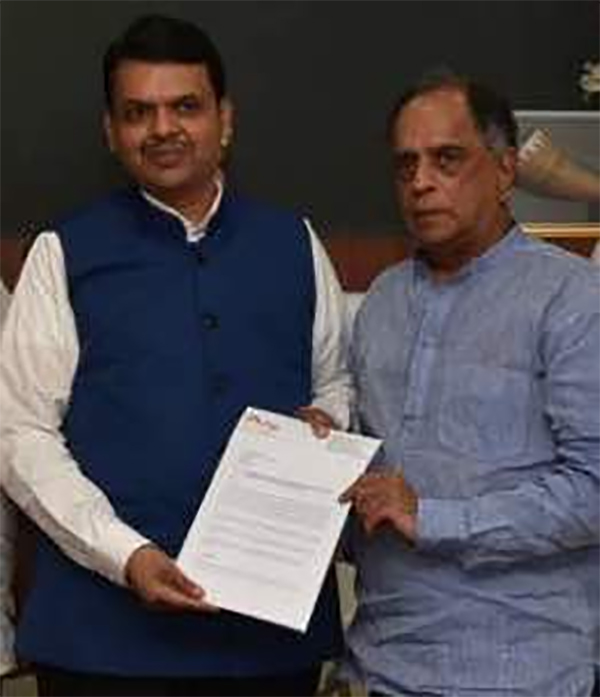 Chief Minister Devendra Fadnavis & Censor Chief Pahlaj Nihalani

Added Nihalani, "We also met Mr Sudhir Mungantiwar (Maharashtra's ex-chief of BJP which is currently a Cabinet Minister of Finance, Planning, and Forest Departments in the Government of Maharashtra) and he has assured that Government would stand by One Nation One Tax and would recommend 12 - 18 % GST instead of 28% and no local body Tax may be levied, he also said that the Service Tax may be continued so as to support single screens. "

SpotboyE.com has it that while this meeting was happening at Varsha, Siddharth Roy Kapur accompanied by top officials of multiplex chains was meeting Mr Jaitley in Delhi last night with similar views.

Concluded Nihalani, "Kamal Haasan and Rajinikanth have also come out to ensure that the film industry does not get affected adversely by the GST. I heard that Haasan has met the Kerala CM, Pinarayi Vijayan, in this regard."