Irrfan Khan Death Anniversary: Son Babil Khan Shares Slipping Into Depression And Having Suicidal Thoughts After Losing His Father, 'There Was No Will To Wake Up, I Was Very Suicidal'
Late actor Irrfan Khan's son Babil Khan shared having suicidal thoughts after he lost his father in 2020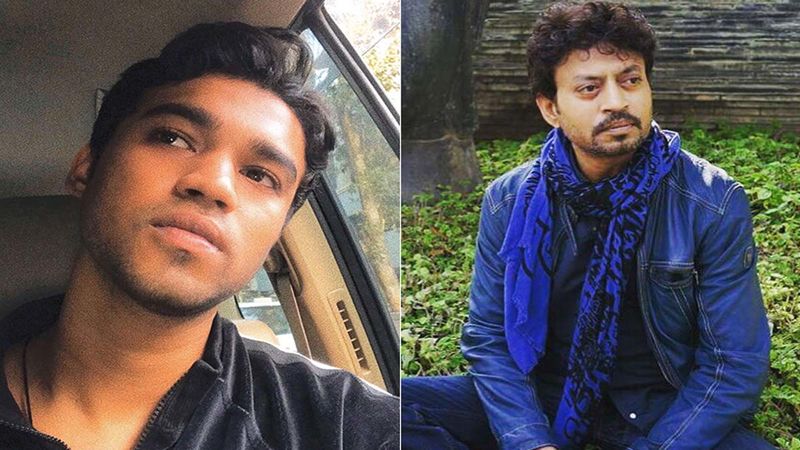 It's been a year today after we lost a gem of an actor, Irrfan Khan, leaving behind his sons Babil and Ayaan and wife Sutapa Sikdar. The family kept the actor alive in our lives by sharing some unseen videos, pictures and his thoughts that made the late actor have a special corner for him in our hearts. In conversation with Times of India, his elder son and budding actor Babil opened up about having suicidal thoughts after he lost his father, after he slipped into depression.
Narrating a painful day when his late father was hospitalised for his treatment, he said, "For the first few days, Mom was like how is that he is taking it so well? I was running around, doing everything, making sure everything was fine at home and at the hospital. It was really bad, though. I can't explain the amount of pain he was going through when he was conscious." Talking about it in details he shared his father wanted him to stay back in the hospital room, he shared, his father yelling at him, "Babil, tum kahin mat jao mujhe chhod ke!"
Adding further he said, "I particularly remember when they were going to put a catheter, and asked me to leave the room, and he almost yelled, 'Babil, tum kahin mat jao mujhe chhod ke!' They pulled me out of the room and he screamed my name. I never felt that much pain and helplessness. I just stood there outside, hearing him scream my name. I dealt with it well in that moment, but after he passed – initially, Mumma was surprised how well I was taking it – but two days after he passed away, I crashed. I just crashed."
While he thought of having no motive to live anymore, his mother was the strength to the family. He further shared that his mother was a solid support to his late father as well. "I was done. I didn't have any will to live. I still struggle with it a lot. And at that time, Mumma was the strength. She has always been the strength of our family. Throughout Baba's career. You know everyone's like Baba was this, Baba was that – but Baba wouldn't have been anything without Mumma, she's been the strength of the family," he added.
Babil Khan will mark his acting debut with Anushka Sharma backed movie, Qala starring Tripti Dimri.
Image Source: Instagram/irrfan/babil.i.k