Irrfan Khan's First Death Anniversary: All The Unseen Photos and Videos Of The Late Actor Shared By His Wife In the Last One Year
Irrfan Khan passed away on April 29, 2020, and as it is going to be a year since his tragic demise, let's look back at times when his wife Sutapa Sikdar shared some unseen yet prestigious photos of the late actor on social media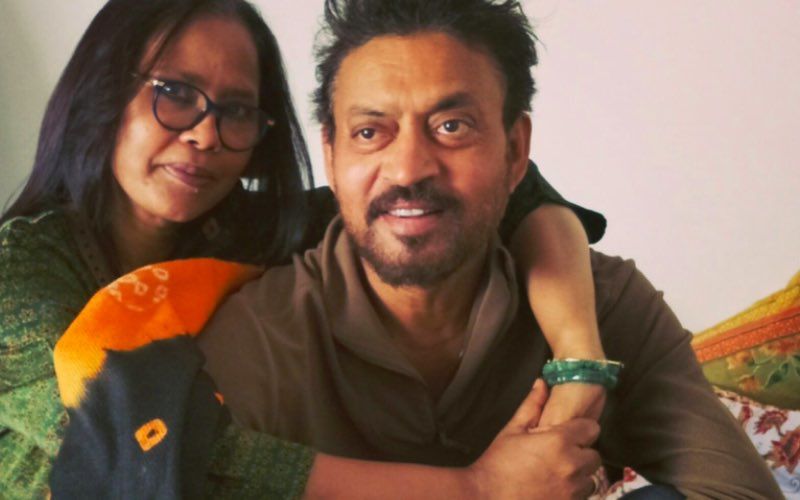 Late actor Irrfan Khan was diagnosed with a neuroendocrine tumour two years back and was treated; however, much to everyone's shock, he passed away on April 29, 2020, due to a colon infection, leaving everyone in the void. Fans and family mourned his death and posted some beautiful and heart-touching eulogy on social media that made everybody misty. Nevertheless, his wife Sutapa Sikdar ensured to keep him alive by sharing some unseen yet precious pictures of the late actor on social media, in his memory.
Well, as his first death anniversary approaches, we bring to you compiled memories, remembering the incredible actor who has left us for his heavenly adobe. Let's look back at those pictures that have the potential to either make you teary-eyed or nostalgic. Scroll down memory lane here
1. A day after Irrfan Khan's demise, wife Sutapa shared a cosy picture with her husband and wrote, "I have not lost I have gained in every which way…."
2. Sutapa shared another unseen picture of the late actor who is seen lying on the grass while giving out a beautiful smile.
3. There never was a moment when Sikdar didn't remember her late husband. Digging out some precious moments with the actor from her archives, she once again shared one selfie where she wrapped her arms around him from the back.
4. Irrfan's wife then shared a photo of the Piku actor who was enjoying a good swim in a lake.
5. Going a little back in time, Sutapa shared another treasure of Khan from his younger days. In the candid shot, he seemed to have got captured while repairing his motorcycle.
6. During Diwali, Sutapa recalled the time when their younger son, Ayaan couldn't walk or spell Diwali. Sharing a throwback picture with Irrfan and baby Ayan, she said that now he has to do all those things without his father.
7. Thanks to Sutapa Sikdar, she took us through Irrfan's life and the picture of him relaxing and reading a book on a recliner chair is definitely treasure-worthy.
8. Mrs Irrfan Khan later uploaded another cosy picture with her husband where fans were in complete awe to see the picture.
9. Sometimes, while scrolling down the gallery, a lot of memories flashes by. Sutapa must have felt the same and decided to show the world and this is that picture of Irrfan.
10. When a person misses someone, all you want to do is look back at those memories. Sutapa had shared a lovely candid picture of the actor that will make you a little nostalgic.
Image source: Facebook/ Sutapa Sikdar