Is Swara Bhasker LOSING The Plot? Actress Feels Filmmaker Vivek Agnihotri Told Her To GET RAPED!
Director Vivek Agnihotri took to Twitter to express dismay over Swara's thoughts in her open letter to Bhansali. However, from the looks of it, the actress didn't understand the point being made in the tweet and had a bizarre reply to it. Read on...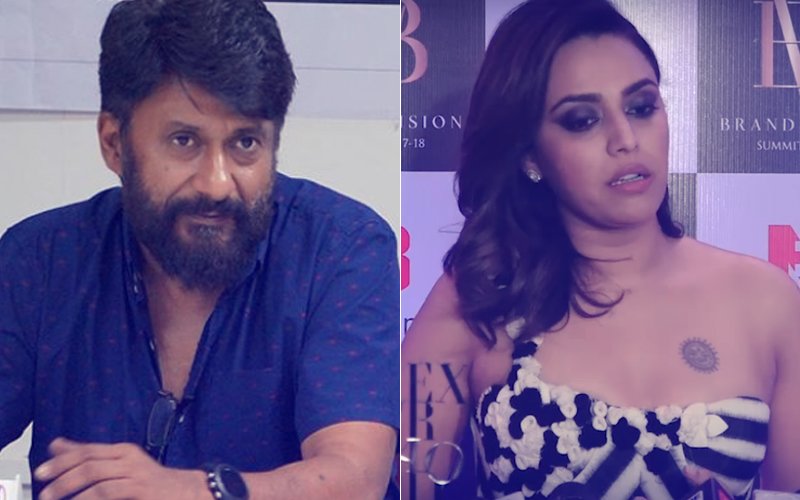 Swara Bhasker's open letter to Sanjay Leela Bhansali over the glorification of Sati and Jauhar in Padmaavat has received mixed reactions. While some have applauded the actress for pointing the fact out, several others have lashed out terming her a "fake feminist".

Team Padmaavat too lambasted the actress for blowing feminism out of context and accused her for being the biggest road-block in the path of 'feminism'.

Now, director Vivek Agnihotri has expressed his disappointment over Swara's thoughts on the film. In a strongly-worded tweet he wrote, "We have interviewed many 'ex-naxal' women in Bastar. Each has gut-wrenching stories to tell, full of abuse, rape and misogyny. If they marry, they aren't allowed to have children. I think fake feminist @ReallySwara must make a trip to understand how the Real Vagina feels like."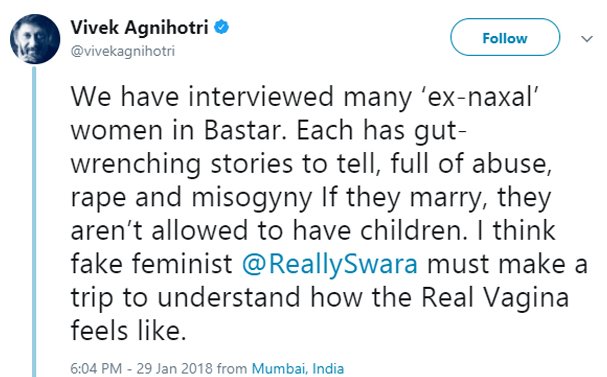 Vivek Agnihotri's Tweet Replying To Swara Bhasker

One would assume that Swara would reply with an equally impactful instance or have a solid argument in place. However, she ended up misinterpreting the point Vivek was trying to make.

He wrote, "I'm sorry did u just suggest that i go get myself raped?????????? Like seriously? You typed out this tweet Vivek... ????? I'd say pretty low and sick even by your own abysmal standards of conduct & civility.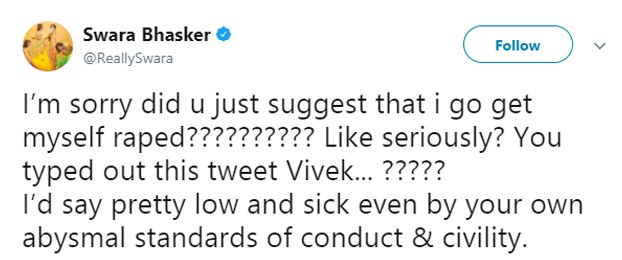 Swara Bhasker's Tweet To Vivek Agnihotri

Swara, when did Mr Agnihotri insinuate that you get raped? He only asked you to visit women in Bastar to understand their plight.

Was it that difficult to understand?

Some time ago, Vivek responded to Swara and wrote, "Why is it that whenever we talk about empathy and understanding, fake feminists like @ReallySwara can only think of rape? You can say whatever you want, they end up translating it only with their sexually perverted dictionary."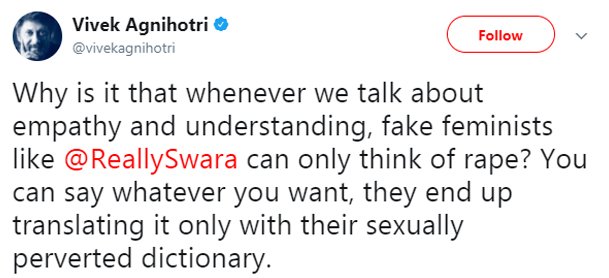 Vivek Agnihotri Again Replies To Swara Bhasker

Meanwhile, SpotboyE.com Editor, Vickey Lalwani, chose to disagree with Swara's thoughts and penned an article asking her a few questions. In case you missed it, read it here.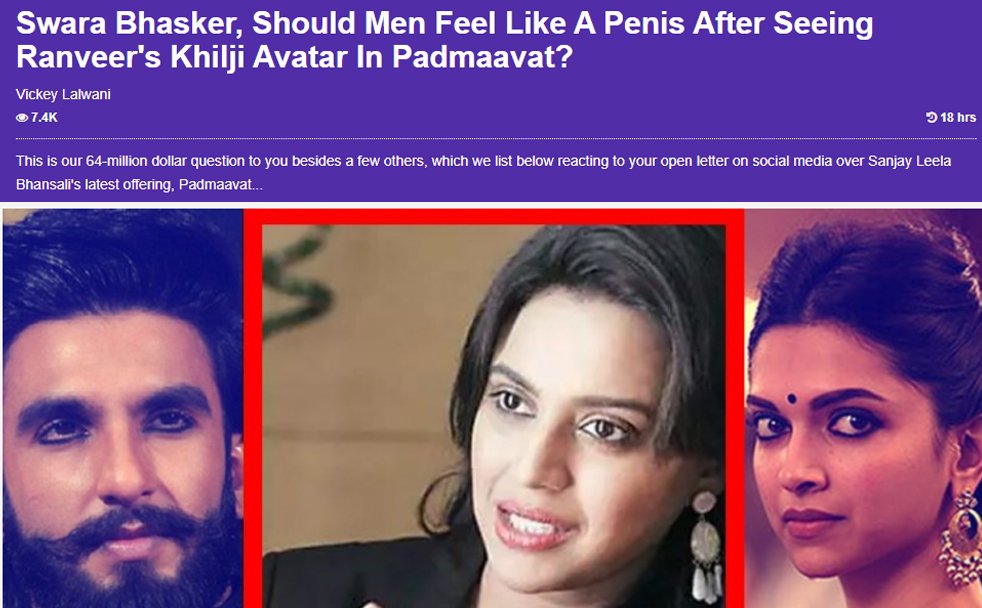 Over to the altercation between Swara and Vivek, let's see if the actress still has something to say.


Image Source: instagram/vivekagnihotri & SpotboyE Team