Rajkumar Hirani's upcoming film which is Sanjay Dutt's biopic is eagerly awaited. Of course, the subject is very controversial as Sanjay's life has been full of ups and downs, but the casting of the film is also turning out to be extremely interesting.
The latest entrant to join the star cast of this film is the gorgeous Manisha Koirala. She has been locked in to play Sanjay Dutt's mother, Nargis's role in the film. This will also mark her comeback in Bollywood.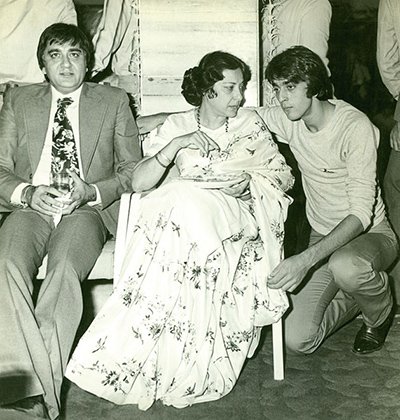 Image Source: dfiles

Confirming the news to a leading daily, Hirani said, "Manisha is playing Nargisji. She's a wonderful person, extremely sweet."
This is a very thought after decision taken by Hirani as Nargis played a pivotal role in Sanjay Dutt's life. Apart from being his mother, she had a great influence on him and Sanjay was extremely close to her. She lost her life fighting cancer and her demise affected Sanjay Dutt in a big way. That's why Manisha has a big responsibility on her shoulders.
But ask Hirani why he zeroed in for Manisha, he has a solid reason for it, "We were thinking of many actresses. And while Manisha is really pretty and a fantastic actress, my primary reason for taking her is that she's a cancer survivor and, having been through the journey herself, can identify with Nargisji's fight with the Big C. When we met, she told me a little about that journey."
Well yes, Manisha is a cancer survivor. She was diagnosed with ovarian cancer in 2012. She fought the disease for 3 years and by 2015 she was cancer-free.
Manisha Koirala was last seen in a Tamil film 'Oru Melliya Koduwoich' released in 2016. Her last Bollywood film was Ram Gopal Varma's 'Bhoot Returns' in 2012.
Thumbnail Image Source: herbiro & rajnikantvscidjokes