Bollywood actress Jacqueline Fernandez lately has been in news for controversial reasons. She is often being summoned by Enforcement Directorate (ED) in connection with Sukesh Chandrashekhar's Rs 200 crore money laundering case. On Wednesday, Jacqueline arrived at Patiala House court in Delhi for hearing in the extortion case. As per reports, the ED will be filing a supplementary complaint against conman Sukesh and Jacqueline in the same case. The next hearing of the case will take place on April 18.
Pictures of the Kick actress actress arriving at the court have surfaced online. In February this year, Sukesh Chandrasekhar had appeared in Delhi's Patiala House Court in the money laundering case. He spoke about Satyendra Jain, an AAP minister who is in jail. Last month, Sukesh filed a handwritten application seeking his case to be transferred from the court of Additional Sessions Judge (ASJ) Shailendra Malik alleging bias. In its order, A Delhi court not just extended the judicial custody of Sukesh for 13 days but also dismissed an application where he asked his case to be transferred.
ALSO READ: OMG! Sukesh Chandrashekhar Wishes Jacqueline Fernandez On Valentine's Day; Says, 'When You Love Someone, You Protect Them'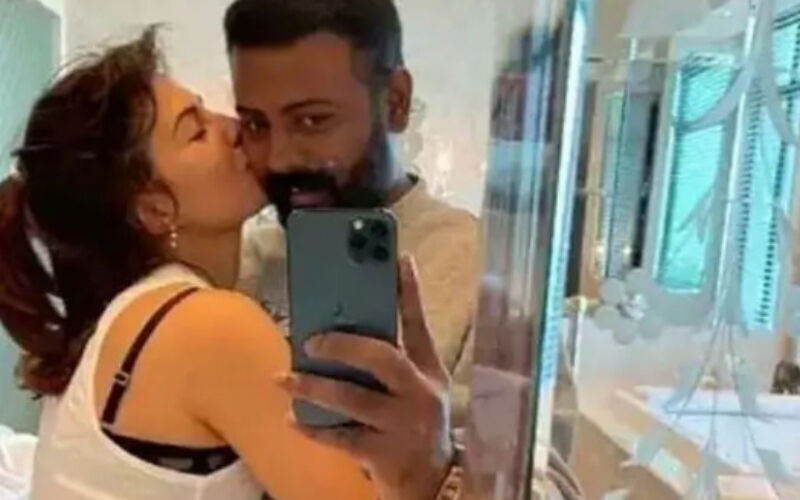 Meanwhile, the conman, who is locked in Mandoli jail, recently made headlines after he wrote a heartfelt letter to Fernandez on his birthday, expressing his love for her. Sukesh talked about missing the actress and even called her "beautiful doll." An excerpt from his letter read, "You and your love is the bestest gift which is priceless in my life, you know I am here for you standing by you come what may. Love you my baby, thank you for giving me your heart. I also thank all my supporters and friends for all your wishes on my birthday. I have received hundreds of letters, greetings. I feel blessed, thank you."

Even on the occasion of Holi, Sukesh Chandrasekhar had written a letter to Jacqueline from the jail.