OMG! Sukesh Chandrashekhar Wishes Jacqueline Fernandez On Valentine's Day; Says, 'When You Love Someone, You Protect Them'
Conman Sukesh Chandrashekhar on the occasion of Valentine's Day wished alleged girlfriend Jacqueline Fernandez, however he refused to comment on 'gold digger' Nora Fatehi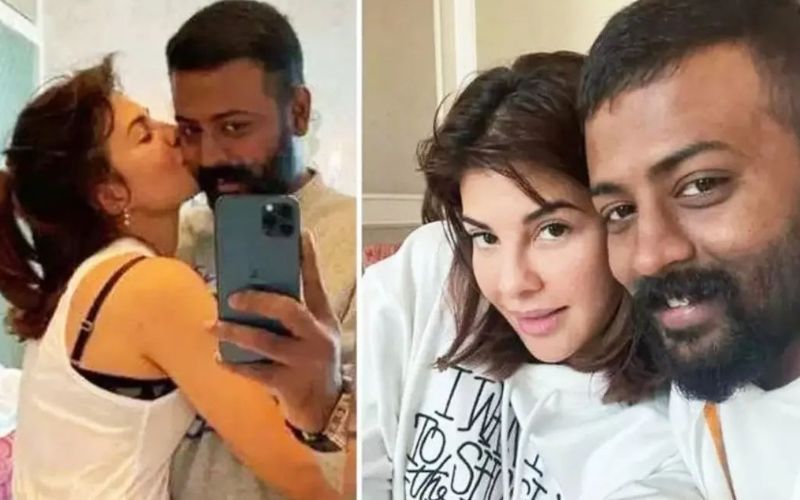 On Tuesday, conman Sukesh Chandrashekhar wished Bollywood actress Jacqueline Fernandez on the occasion of Valentine's Day. He told the media present during his court hearing to convey his message to the actress, while he was being escorted out by Delhi Police's Economic Offences Wing (EOW) officials. He went on to reveal that the allegations levelled against him by Delhi's chief minister Arvind Kejriwal are true and that he is awaiting a central probe agency to take over the investigation.
He was further asked if he had offered Nora Fatehi money in the past, but he brushed off the comment by saying, "I don't comment on gold diggers." For the unaware, the Moroccan beauty along with Jacqueline, Chahatt Khanna, Nikki Tamboli, Sophia Singh and Arusha Patil are some of the actresses who are being probed in the matter for their involvement with the conman.
The Enforcement Directorate (ED) was allowed by the Delhi Court on Tuesday to auction off 26 vehicles, owned by Sukesh's wife Leena Maria.
Image Source: Instagram/IndiaToday