Janhvi Kapoor Recalls The Advice Her Mother Sridevi Once Gave Her: 'Never Depend On Anyone'
In an interview, Janhvi Kapoor recalled her mother Sridevi's advice to make her own identity. She also revealed that she is inspired by the powerful women around her such as Alia Bhatt, Sara Ali Khan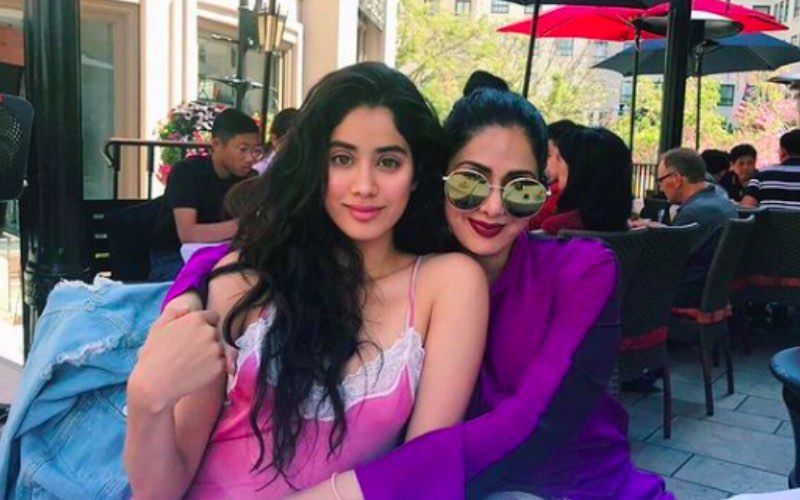 Legendary actress Sridevi passed away in 2018, leaving behind a void in the lives of her loved ones. Sridevi and Boney Kapoor's daughter Janhvi Kapoor shared a great bond with her mom, and Janhvi often takes a trip down memory lane, sharing pictures of the old moments spent with Sridevi. Reminiscing the beautiful memories they shared together, Janhvi often shares with fans some lovely throwback pictures as she misses her mom. In an interview, Janhvi said that she is inspired by powerful women, and also recalled her mother Sridevi's advice to her.
While speaking with Elle India, Janhvi Kapoor said that it is inspiring to see women like Alia Bhatt, Sara Ali Khan, or even her own sister, embracing themselves and not depending on anyone for anything. She said that her mother Sridevi once told her not to depend on anyone, and that she should make her own identity. Janhvi said, "Just powerful women around me. From my peers, Alia (Bhatt), Sara (Ali Khan) to Beyoncé to even my sister, it is inspiring to see women who embrace themselves and don't depend on anyone for anything."
"It's exactly what my mother also told me. 'Never depend on anyone, and make your own identity," she added.
Image Source: Instagram/sridevi.kapoor