Gunjan Saxena: The Kargil Girl actress Janhvi Kapoor is gearing up for the third film of her career, after debut movie Dhadak and digital movie Ghost Stories. Amidst the nepotism debate sparked with the death of the actor Sushant Singh Rajput, the actress spoke about how female leads in the industry have faced casual sexism. In her interaction with Barkha Dutt, the actress revealed how during movie narrations, male co-stars get an upper hand. She mentions a director or writer having strong eye contact with the male actor as compared to the female actor who is also present during these sessions.
She said, "A lot of times in meetings and in narrations when we have a male co-actor present, the director or the writer while narrating the scene makes more eye-contact with the guy than with you. And in my head, I am like yeah maybe it's because he has a longer role or maybe the scene is like that. But then I realized that maybe it's just some sort of subliminal conditioning that is making them do that."
Adding further the Dhadak actress mentions the way an actress is perceived by people also counts. One is instantly judged on the basis of their looks and dressing sense. For that matter, she also feels a simple post on the social media platform, comes with negative and positive comments.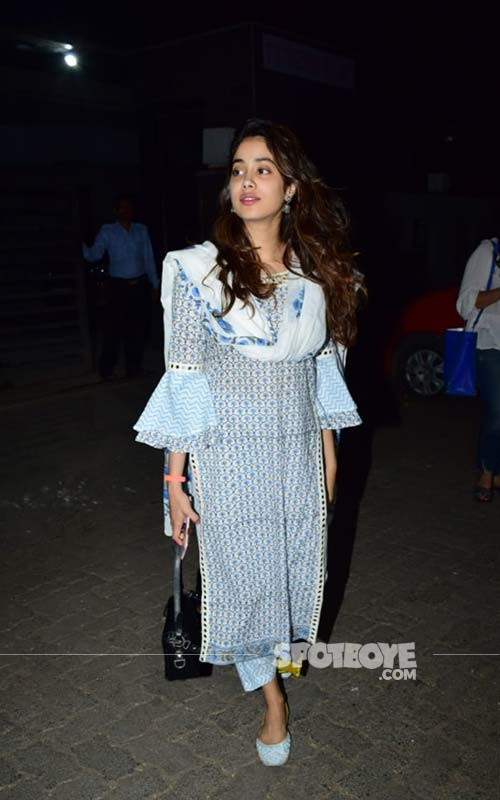 The Ghost Stories actress also feels it is very easy for someone to pass their judgment on an actress when she doesn't look as per the industry standard, it doesn't seem to be the same for an actor in the industry."People feel that it might be okay to say a few things that might be demeaning, everyone has an opinion on how you look. I don't know if this would matter so much for a guy who is part of the industry, but as a woman, if you are not meeting a certain standard then everyone has the right to say something," added the Takht actress.
Image Source: Instagram/janhvikapoor