John Abraham Gets Trolled For Comparing Tremors In North Korea Test Site To Parmanu
John Abraham is the latest victim of trolling, and probably it was his fault this time as he immediately deleted the tweet where he compared the tremors in North Korea nuclear test site to his upcoming film Parmanu's storyline...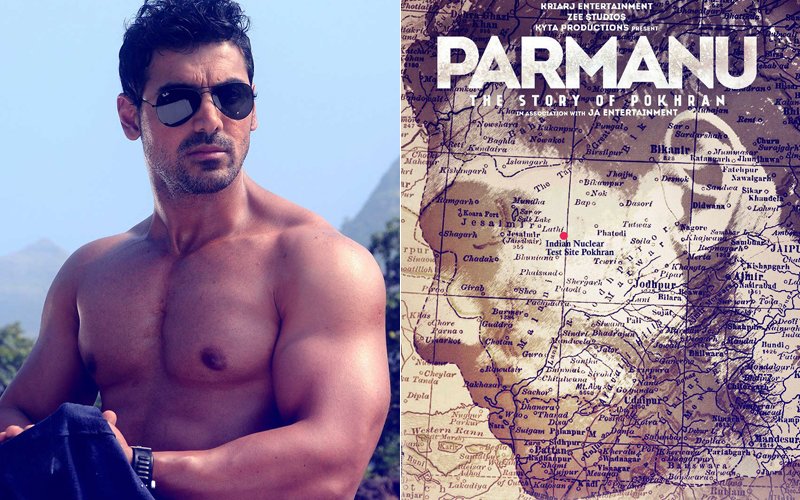 We all remember how Sidharth Malhotra was trolled a few days back for trying to plug his film, A Gentleman, amidst the massacre of people during the sentencing of Gurmeet Ram Rahim Singh. Now we have another B-Townie who has trying plugging his film while talking about nuclear tests in North Korea, and the twitterati were in no mood to spare him either.

Well, it's none other than John Abraham.

John who is busy shooting his upcoming film Parmanu based on the Pokhran nuclear tests, tried his hand at plugging his film by tweeting about North Korea's sixth nuclear test. John said, "The 6.3 Magnitude tremor detected at a #NorthKorea test site. That makes my film #Parmanuthestoryofpokhran even more relevant #NuclearTest (sic)."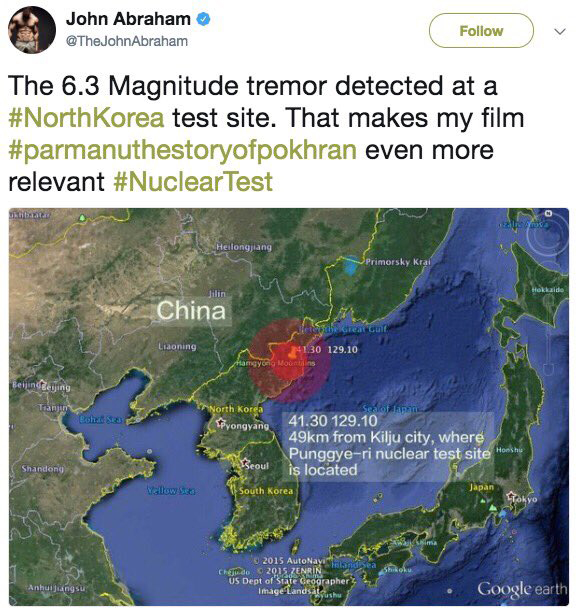 John Abraham's Twitter Post

John soon began getting trolled by people all over. Here are a few tweets:


John pretty soon realised his mistake and went ahead to delete the post. However, he definitely was pissed at the trolls and that's why came back to hit them hard with strong facts about nuclear tests. John said, "H-bomb that North Korea just tested is estimated to be 1 Megaton! Scary! #NorthKoreaNukes (sic)."


This time John didn't do the mistake of plugging in his film in his tweet. Nice save John!


Image Source: hdwallpapers & twitter/thejohnabraham