John Abraham Patiently Chats With A Man Before Stepping Into His Car; Leaves The Fan Smiling And Flashing A Thumbs-Up- Watch VIDEO
John Abraham was recently spotted in the city, and he was seen stopping for a conversation with a man he didn't know. He patiently chatted with him before stepping in his car, and fans are in awe!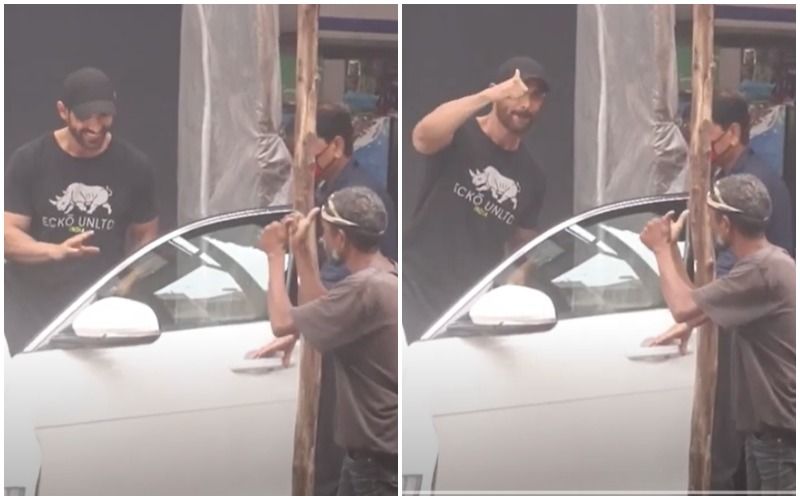 Very rarely do fans catch a glimpse of their favourite Bollywood celebrities stepping out in public, and when they do, the fans are seen trying to interact with them, or take selfies with them. It is often during their conversation and interaction with fans, that people gauge how the celeb is, in real life. John Abraham is known to be one of the most humble and down-to-earth celebrities of Bollywood, and a recent video of him interacting patiently with a man is proof of it. The video is going viral on social media, and fans are impressed with how respectfully, and warmly, John chatted with the man.
The video shows John Abraham being approached by a man, just as he was about to enter his car. The man seemed to want to talk to John about something, and the actor politely obliged. We see the two conversing for some time, and John patiently hears out the man. He was also seen replying to him with a smile. After John's reply, the man was seen smiling as well, and he also flashed the thumbs-up sign at John.
John was all smiles during and after his interaction with the man. He was also seen greeting the paparazzi with the thumbs-up gesture, before he stepped into his car and left. Fans are mighty impressed with John Abraham, after watching the video. Check out the video below:
Image Source: YouTube/SpotboyE