Juhi Chawla 5G Petition: Delhi High Court Expresses SHOCK Over Her Plea To Waive Rs 20 Lakh Cost And Refund Rs 5 Lakh Court Fees-REPORT
Actor Juhi Chawla and others filed a petition against the 'untested' implementation of the 5G telecom technology in the country. The plea was dismissed by the court. Now, the court expressed shock over the petitioners 'conduct'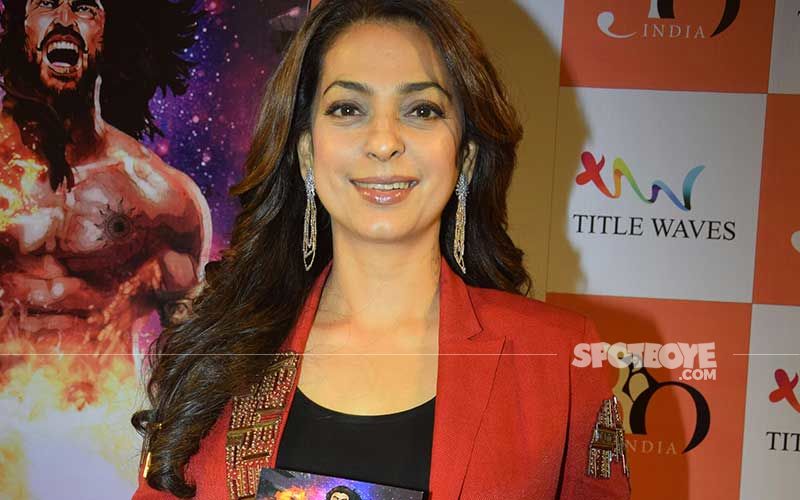 Bollywood actor Juhi Chawla and others filed a petition against the 'untested' implementation of the 5G telecom technology in the country. Juhi Chawla and social workers Veeresh Malik and Teena Vachani had moved the High Court and alleged that the 5G technology could have a serious, irreversible impact on people. They also alleged that it could cause permanent damage to the environment. The plea was dismissed by the court. The court stated that it was likely for publicity and imposed a cost of Rs 50 Lakhs on the petitioners. Now, the court expressed shock over the petitioners 'conduct'.
According to a report in LiveLaw, The Delhi High Court expressed "shock" at the conduct of Juhi Chawla and others on Wednesday, during a hearing. As per the report, the petitioners sought to withdraw the applications they made on one hand and refused to pay the fine imposed against them. On Wednesday, Justice Midha heard two applications, one which sought the refund of the court fees paid. During the hearing, the court said, "For the first time in my judicial career, I'm seeing a party is (was) not willing to pay court fees!" Adv. Deepak Khosla representing the petitioners then clarified that they were not challenging the court fees but seeking a 'refund' of the court fees that were paid.
During the hearing, reacting on the same, the court said that it was referring to the 'conduct' of the petitioners. Expressing discontent further, the court called the application 'most frivolous'. The court said, "This is the most frivolous application I've seen in my life." And further reminded the counsel, "We were inclined to issue contempt notice, but didn't. Please see your conduct."
Image source: Instagram/ ; SpotboyE Archives