Kamaal R Khan's Dig At Alia Bhatt And Ranbir Kapoor's 'Premature' Baby, Leaves Netizens Fuming; Write, 'Tuje Bada Pata Hai, Tu Wohi Tha Kya As Security'
Kamaal R Khan's dig at new parents Alia Bhatt and Ranbir Kapoor for giving birth to their daughter within seven months hasn't gone unnoticed by fans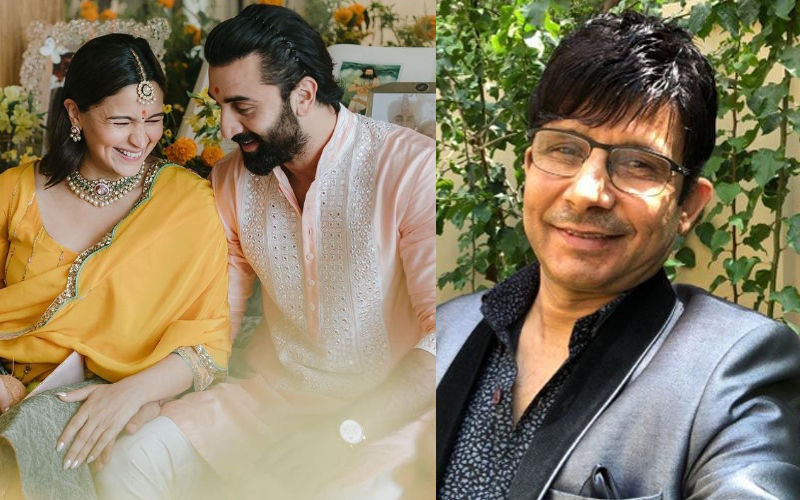 Kamaal R Khan has a habit of putting his foot in his mouth, which often times leads to him getting brutally trolled by netizens. Recently, he took to Twitter to congratulate Alia Bhatt and Ranbir Kapoor for giving birth to their baby daughter. His sarcastic dig did not go unnoticed by fans, and they tore him a new one.
Taking to Twitter, he wrote, "Congratulations to #RanbirKapoor and #AliaBhatt for becoming proud parents of a beautiful daughter within 7months." Angry fans flooded his comment section with personal experiences of babies being born at seven months, and many asked him to mind his own business.
Check out all the tweets below:

I can't understand why some idiots are giving lecture here. There are millions of children, who are born premature. It's normal.

— KRK (@kamaalrkhan) November 6, 2022
On a lighter note, the couple, their families, and their fans are over the moon and can't stop gushing about the newest member of the Bhatt-Kapoor family. Who's who in Bollywood took to their social media profiles to congratulate the parents and the newest star-kid on the block.