Kangana Ranaut APPLAUDS Elon Musk For Taking Over Twitter; Shares Instagram Stories Of Fans Asking The CEO Of Tesla To Restore Her Twitter Account – SEE PICS
Kangana Ranaut took to her Instagram story to celebrate Elon Musk taking over Twitter, shares tweets of fans wanting her Twitter handle restored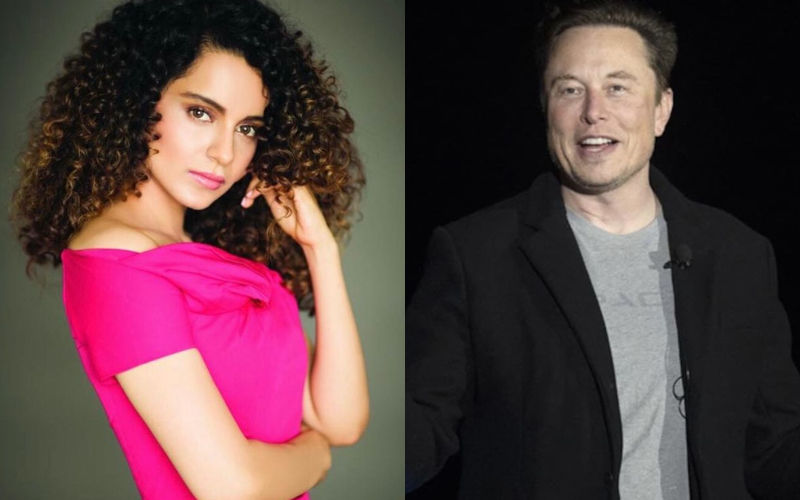 Kangana Ranaut is one of the most controversial figures in Bollywood. She is known for being blunt with her opinions, which has often invited trouble for her. Even after being criticized and receiving backlash for her words, she was undeterred. Last May, her Twitter account was suspended owing to repeated violations. She continues to share her opinions by posting Instagram stories.
Now that the CEO of Tesla has managed to acquire Twitter, after months of back and forth with the executives, Kangana's fans have flooded the microblogging site with requests to Musk to restore her account. Taking notice of all the new developments, not only did the Fashion actress hail Elon Musk, but she also shared screenshots of her fans' tweets. ALSO READ: SHOCKING! Elon Musk Acquires Twitter! FIRES Top Executives - CEO Parag Agrawal, Ned Segal, And Vijaya Gadde On His FIRST Day-REPORTS
Sharing screenshots of Donald Trump's statement and Kangana Ranaut's suspended account, one of her fans tweeted, "In the spirit of 'Freedom of Speech'.. Hope you restore @KanganaTeam as well @elonmusk…" Other wrote, "Hello @elonmusk Please restore Kangana Ranaut's account, it was suspended by the Leftist staff of Twitter. Thank you."
Check out her stories below: