A picture speaks a million words... and the massi and nephew' are seen having the time of their life--- and boy, they certainly enjoy each other's company!
We bet,
Kangana Ranaut's new picture with his nephew Prithvi Raj is going to break the internet today.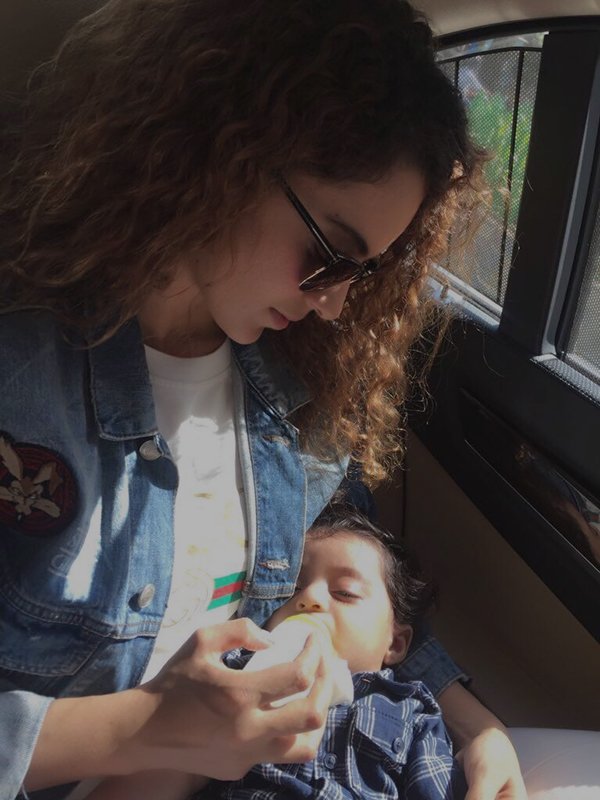 Kangana has been creating much buzz with the posters of her film for Ekta Kapoor, Mental Hai Kya, where she has been paired up with Rajkummar Rao for the second time after Queen.