Kangana Ranaut-Javed Akhtar Defamation CASE: Actress To Appear Before Court On July 4, Demands No Media Be Present When She Records Her Statement-Report
Kangana Ranaut will reportedly appear before Mumbai court on July 4 to record her statement in her ongoing defamation case with Javed Akhtar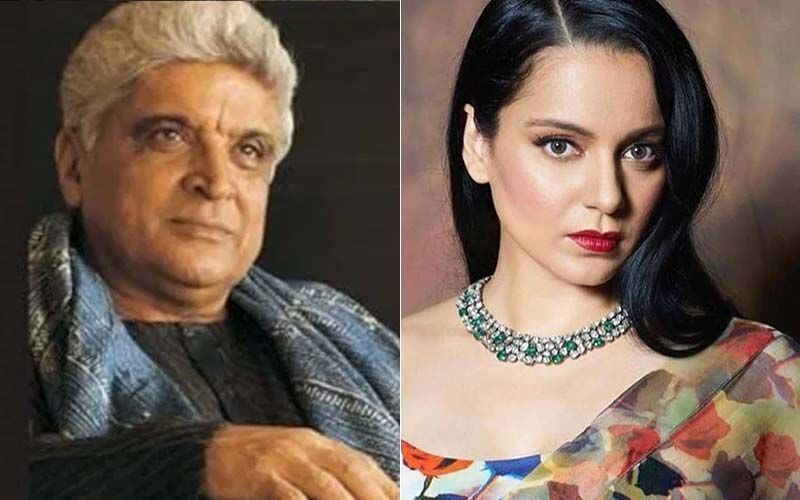 Earlier this year, Bollywood actress Kangana Ranaut challenged a court order that denied lyricist Javed Akhtar's plea for a transfer of his defamation case. Reportedly, In January, she had moved to a session court in Mumbai against a lower court that dismissed her plea to seek transfer of complaint against Akhtar. For the unversed, in 2020, Javed filed the defamation case against Ranaut alleging that she made defamatory and baseless comments about him in a television interview.
Now, as per the latest development in this matter, the Queen actress will be appearing before the Mumbai court on July 4 at 4 pm. As per the ETimes TV report, Kangana's advocate Rizwan Siddiquee appeared for the actress and stated that she would be appearing before the court on July 4. The case will now be heard next month on Monday. It is also being said that the actress has asked that the media should not be present when the Magistrate records her statement. Kangana and Javed got into a legal dispute after she called the lyricist, a member of the "suicide gang" of Bollywood, who had pushed "outsiders" like her to end their life. Kangana made these claims in a television interview after the tragic demise of actor Sushant Singh Rajput. ALSO READ:
Kangana Ranaut -Javed Akhtar Defamation Case: Court Rejects Actress Applications Alleging Magistrate Hearing The Case Was Biased-Report
Not to forget, Javed Akhtar had earlier moved an application before a court for issuing a non-bailable warrant against Kangana. His application read, "It can be clearly deciphered from the conduct of the accused that from the time of issuance of process by this court (Andheri metropolitan magistrate court) she has been deploying all possible tactics to cause inordinate delays in the matter."

His lawyer Jay Bharadwaj alleged Kangana has been making "false and incorrect statements" before the court and that she was just making excuses to exempt herself from appearing before the court.