Kanika Kapoor On Facing The Wrath After Testing Positive For COVID-19: 'My Kids And I Were Getting Death Threats'- EXCLUSIVE VIDEO
Kanika kapoor was one of the first celebs in India to test positive for COVID-19. The singer speaks to us about how she had to face people's criticism after being infected with the virus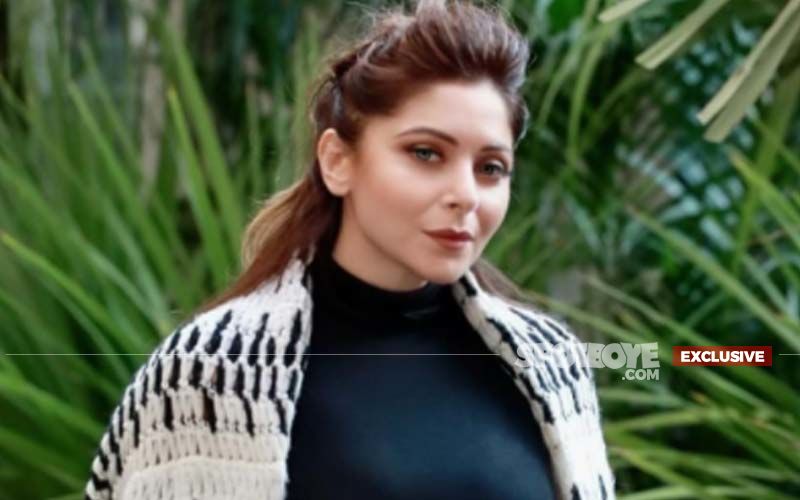 Kanika Kapoor, who made people dance on her number 'Jugni' eight years ago is back with Jugni 2.O. The singer who has lent her voice to some very popular numbers in Bollywood like Baby Doll and Chittiyaan Kalaiyaan had a tough year though. Kanika was amongst the first celebrities to be infected with Coronavirus in March this year and faced a lot of wrath after it. Because of this she also turned out to be one of the most searched personalities in Google this year. Now, when Kanika is out of that phase and focusing completely on her music, she spoke to us about the tough times.
Talking to Spotboye.com exclusively Kanika Kapoor said, "That phase was really very difficult, not just for me but our entire family. Because we really didn't know what exactly was going on with us. And above that entire media and people turned against us for something which I myself was not aware of. So, obviously I felt helpless. A lot of allegations were made on me. With time I also realised a lot of things. But all I felt was before writing anything about me or making any comments, they would have at least heard what the reality was. On the basis of rumours, you are throwing stones on somebody. How is it correct?"
ALSO READ: Jugni 2.0: Kanika Kapoor's New Groovy Track To Play Exclusively On 9X Tashan From 24th December
She also added, "I got to learn a lot of things in 2020. The whole saga that happened this year was very traumatic. Because on March 9, when I came down there was no quarantine law as such in India. On the 10th everyone was playing Holi and after that I went to my parents house in Lucknow. And on 16th and 17th when I started getting fever, I myself called for a checkup and on March 20 my reports came positive. Now, one needs to understand if I would have been aware about the impact, how can I put my parents and especially my grandmother who is in her 90s in a compromising situation. People alleged that I didn't get myself checked at the airport, didn't follow the norms or got quarantined."
ALSO READ: After Recovering From COVID-19 Joining The Likes Of Zoa Morani, Kanika Kapoor To Now Donate Blood Plasma Post Final Medical Test
The singer also reveals how this whole incident got her death threats, "During this phase, I was very sad and disturbed because I was getting death threats, my kids were getting threats like you should kill yourself. Lot of nasty messages were sent to us which was not nice. A lot of people also said that her career is finished. But nobody realised that she is a single mother and after doing so much of hardwork and staying away from her kids. She has made this career. Aur ek din aap bol rahe hain ki aapka career khatam, aapki life khatam, aap mar jaaiye. So obviously after hearing all this I was shaken completely. It was a very difficult time. But touchwood, my family and close friends were there for me. But that time has passed I decided to take this experience in a positive way and move forward."
Kanika also answered how she reacted when she learnt that she was in the list of most searched personalities in India to be googled, "I was not searched for all the right reasons. So, there was nothing to celebrate about it. But it was amusing and interesting to see what all happened in our country. Kaisi kaisi khabrien kahan kahan tak pahuch kar jati hai maine kabhi socha bhi nahi tha. Sameway, in 2012 when I was in London, I didn't know Jugni will change my life and make my career. Once again, I am coming with Jugni 2.O from my heart and expecting a lot of good songs too in future."




Image Source: Instagram/kanik4kapoor,youtube/spotboyE