Kapil Sharma To Sunil Grover: Called You 100 Times To Be Part Of My Show, Stop Spreading Rumours
On Friday, a fan requested Sunil Grover to join Kapil Sharma's upcoming show, to which he responded by saying that he (Kapil) hasn't called him for it. This clearly irked the Kapil who then posted a series of tweets and asked Sunil to stop spreading rumours...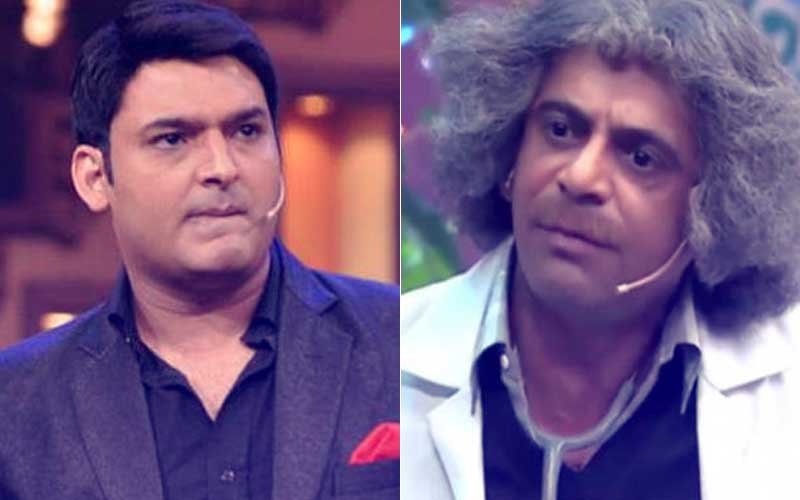 It's been a year since the infamous mid-air brawl between Kapil Sharma and Sunil Grover made headlines, but looks like the war of words is far from over.
On Friday, a fan requested Sunil Grover to shake hands with Kapil for his upcoming Sony show. Sunil responded to the tweet and wrote, "Bhai aap jaise kuch aur log bhi mujhse same poochte hain. Lekin mujhe iss show ke liye KOI call nahin aaya. Mera phone number bhi same hai. Intezar kar Ke ab maine kuch aur sign kar liya kal. Aap logon ki duaon se ek achhe project Ke sath juda hoon. Jaldi aapke samne Aata hoon"
This clearly didn't go down well with Kapil Sharma and he retorted by tweeting, "Paji I called u more then 100 times n came to ur house to meet u twice .. every time u were out for some show n all .. pls don't spread rumors that I didn't call u." The truth of the matter is our interview clearly states that Sunil was talking about Kapil's upcoming show and now the old show. However, Kapil did not even bother to check and shot off a series of tweets which have absolutely no meaning (See below)
Soon, Kapil will know the truth. And, don't miss our sermon to you which will post shortly. Meanwhile, we suggest to Kapil that he should read Sunil's interview given to us yesterday, once more.
He also sent out his good wishes to Sunil and wrote, "I know the people who r working behind u .. trust me .. u will get nothing .. take care."
Kapil then accused Sunil of garnering publicity on his name.


While responding to his fans, Kapil mentioned that he has had enough and that he will share everything on social media.
He further wrote, "Yes .. he is lying .. I called him 100 times n sent my people to his home .. even I went to his home to meet him for the show .. but now I will not let anybody take any advantage on my name .. enough is enough."
Kapil also said that Sunil is taking an advantage of his silence.
This was followed by a potshot at Sunil.
Last night, SpotboyE.com had brought to you a well-timed interview on Sunil's current equation with Kapil, his future plans and lots more. He had clarified that he is not holding grudges against Kapil and has moved on.
Image Source:instgram/televisionupdates