Sunil Grover: 'Not Holding Grudges Against Kapil Sharma, Time Is A Healer'
Sunil explains his current equation with Kapil, why he isn't in his new show, and lots more, EXCLUSIVELY to SpotboyE.com. It's a no-holds barred interview and it will give you the right picture, which you always get on this portal...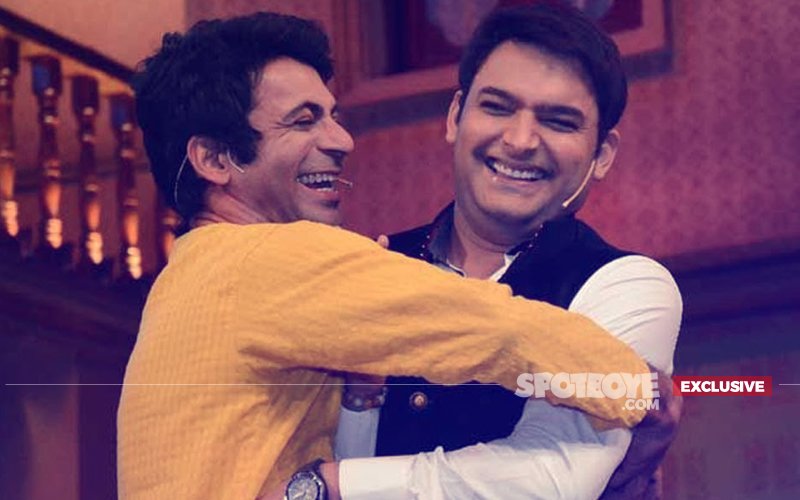 So yesterday, all sections of the media other than SpotboyE.com MISSED that Sunil Grover had let a cat amongst the pigeons when he responded to a Twitterati's query of why he not doing Kapil Sharma's upcoming Sony show. And mind you, it was EXACTLY a year yesterday (16/3/2018) to Kapil & Sunil's fight on a flight. We remember that we were the FIRST to bring you that SENSATIONAL story on 16/3/2017.

Sunil had replied: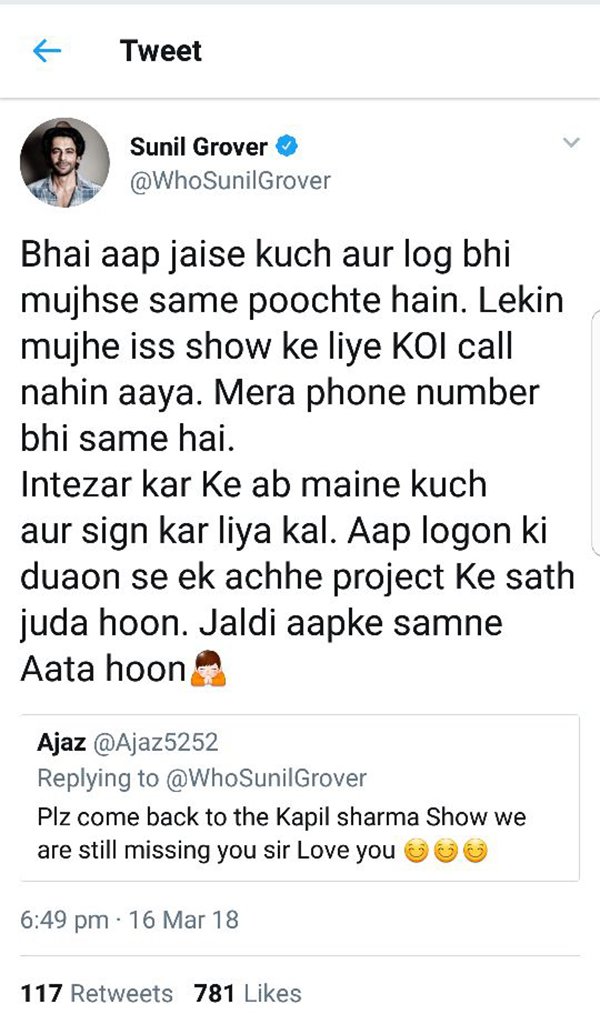 Reading this tweet, we got a strong gut that the time was just right to speak top Sunil at length. And yes, he was in a mood to talk!

It was 4 am this morning when yours truly started the conversation with Sunil, and this is exactly how it flowed:

Would you have considered to work with Kapil Sharma on his upcoming show Family Time With Kapil Sharma (FTWKK)?
Yes, so many people keep saying to join the same team wherever I go. I would have considered it, yes. We, all of us, have worked as a team and have been lucky to be a part of the most successful show.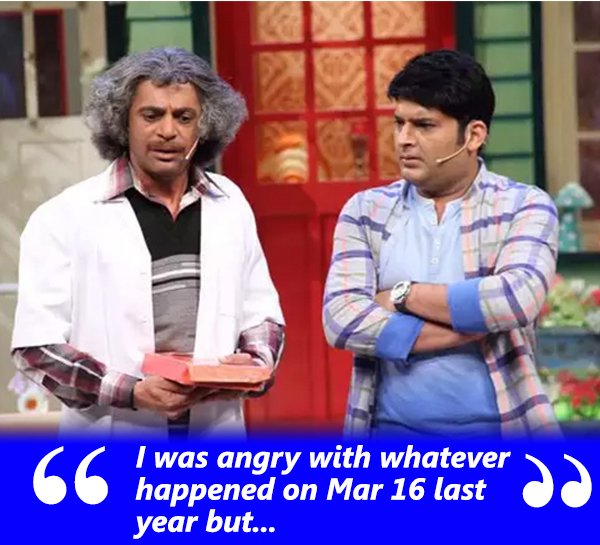 Sunil Grover As Dr Masghoor Gulati With Kapil Sharma

You saying this after all that happened on the flight on March 16, last year?
I was angry after whatever happened. I have gone through so much, mentally. But time is a great healer. You start looking at the good things rather a few bad things. You start looking at the bigger picture. You want to forgive, forget and move on. I don't like to keep it in my heart. Otherwise I can't function. Staying happy is most important.

So you have forgiven Kapil?
I am not holding grudges against him.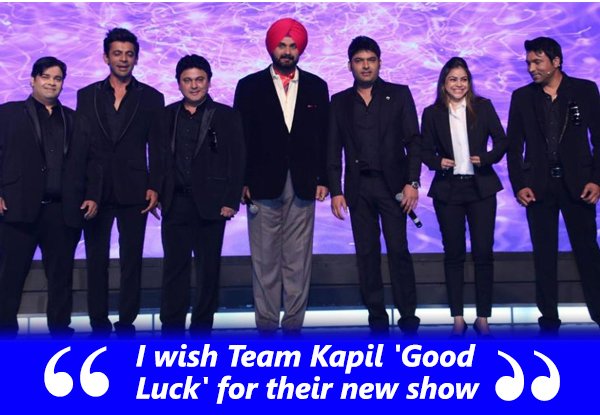 Kapil Sharma Team

The media was hinting that you were the one saying 'No' to him for FTWKK...
It's been long since our previous show got over. His new show plans I got to know much later, almost when everybody else got to know. I can't sign up a show through media invites. There are many aspects involved before joining a show. At least a call. There were no calls whatsoever from anybody related to the show. Actually I wanted to clarify.

What?
Wherever I was going, I felt that people are holding an impression that i am being haughty and arrogant in not agreeing to work with Kapil in his new show. Surely, I couldn't barge on his set. Anyway, thank you for connecting with me at the right time.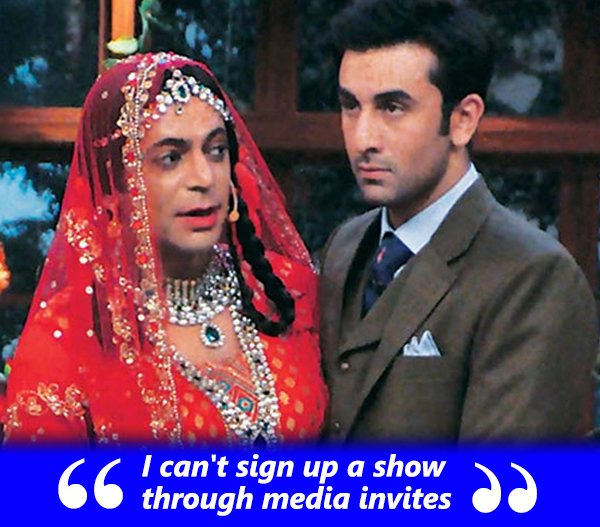 Sunil Grover As Gutthi With Ranbir Kapoor

So, it is Kapil who is being high-handed...
I don't know what exactly he has been going around saying and why he hasn't clarified yet that he hasn't offered me the new show (pauses).

Obviously you can't be sitting in hope and imagination. Go on...
So yeah, I am moving on. I have signed up for a new project. I hadn't taken up any regular show in the past one year. I could have, but did not. God is kind to have given me another opportunity somewhere else. Now I don't want to lose, before offers stop coming to me. I wish Team Kapil 'Good Luck' for their new show. They are matured people, they must have had a valid reason to not include me. They do a nice job of making people laugh. I wish them success, love, luck and good health to all of them.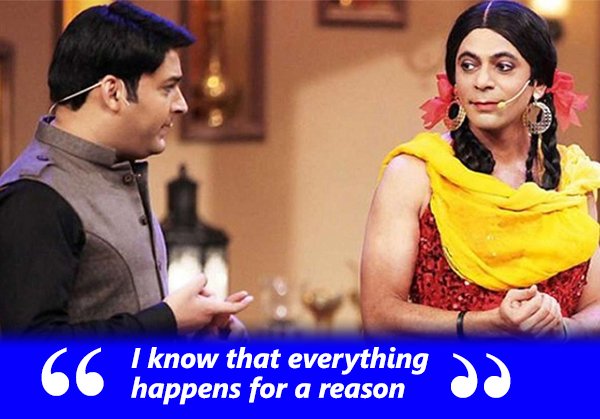 Sunil Grover As Gutthi With Kapil Sharma

What if you are called now to join Kapil in FTWKK?
Not possible now, I am under my upcoming project's contract, which in fact got finalised just recently.

You should look at Kapil's decision positively...
Of course, and I know that everything happens for a reason.

I repeat that I wanted to clarify and you connected with me at the right time.
Image Source: Instagram/ kapilsharma/sunilgrover