Kapoor Hi Kapoor: When Arjun's Most Wanted List Read- Khushi Kapoor, Sonam Kapoor, Anshula Kapoor And Soon-To-Be Kapoor, Malaika!
Last night, Kapoor clan went out to watch Arjun Kapoor's upcoming film, India's Most Wanted. Almost everyone close to the actor made it to the special screening organized by him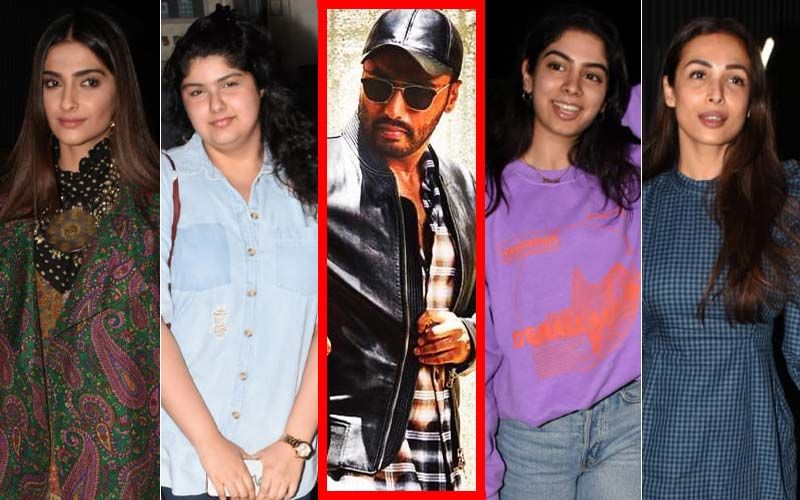 It was all happening there at the special screening of India's Most Wanted, last night, at Sunny Super Sound, Juhu. Arjun Kapoor was grinning from ear to ear. The man was happy, and why not? Almost his full clan- Sonam, Khushi, Anshula- had turned out to cheer for Arjun at the special screening organized by him.
Not just his sisters, ladylove Malaika too attended the screening and was there to support him. Malaika and Arjun have been grabbing headlines past a few months, courtesy their steaming hot affair. The actor was also seen protecting Malaika from the mob outside the theatre, making way for his girlfriend.
Talking about India's Most Wanted, the film is directed by Rajkumar Gupta- the man who has not erred except when he made the Emraan Hashmi-Vidya Balan starrer Ghanchakkar, which failed to set the cash registers ringing.
Obviously Arjun knows this, has full faith in the product, and is looking forward to next Friday when the film hits theatres. So far, the trailer has impressed fairly. Of course, it remains to be seen if the film is good in totality. India's Most Wanted is an upcoming Indian Hindi-language action thriller film directed by Raj Kumar Gupta. The film is about tracking a terrorist in a secret mission and arresting him without firing bullets.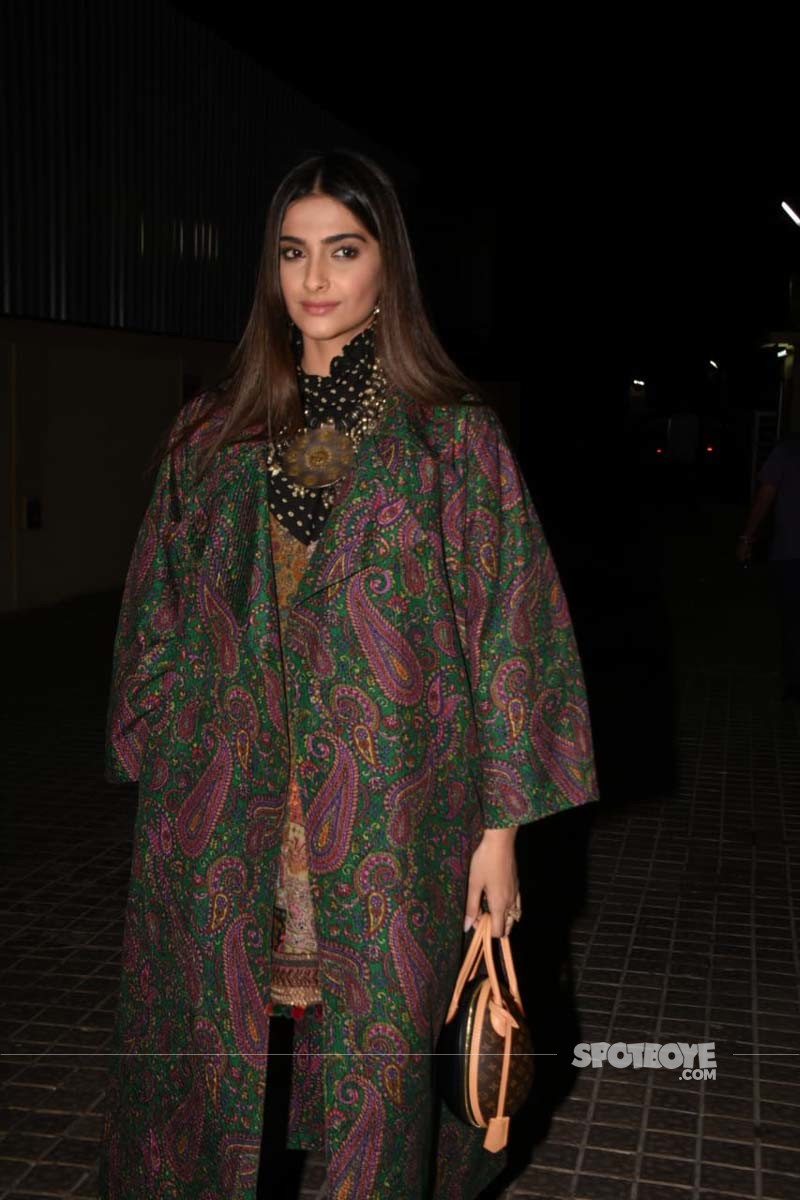 Sonam Kapoor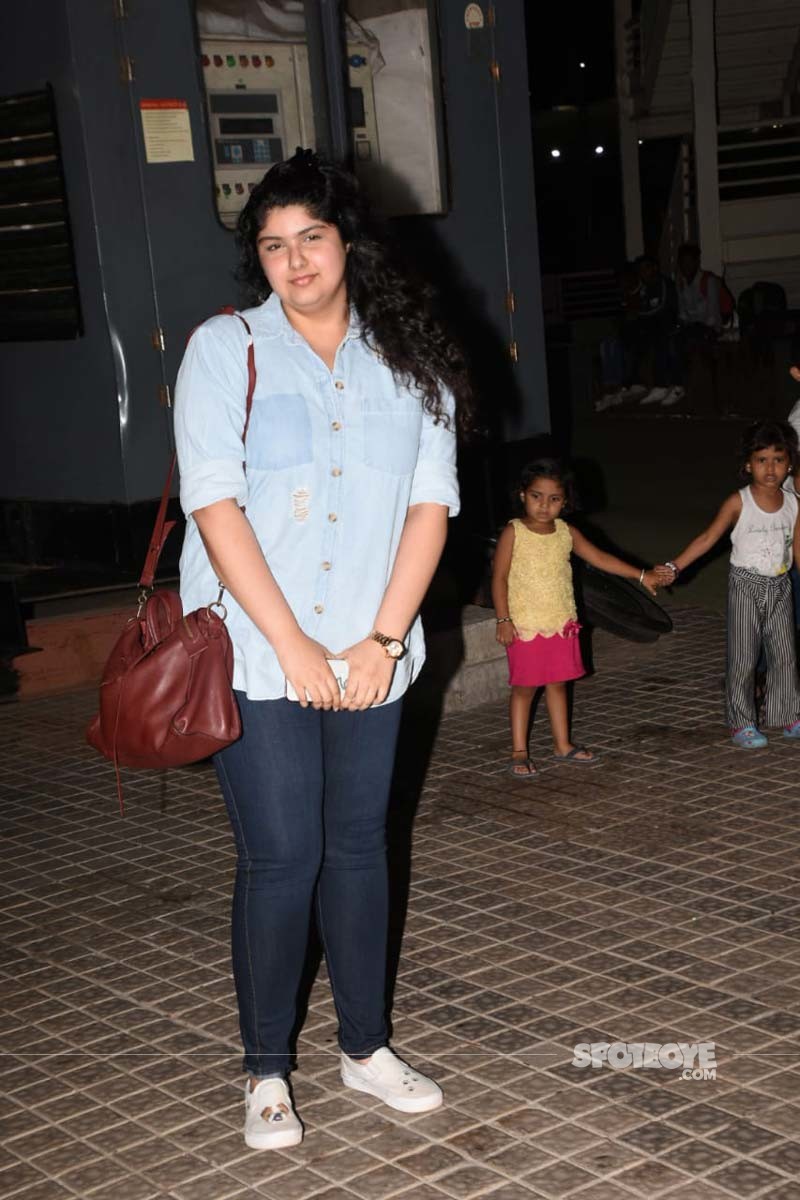 Anshula Kapoor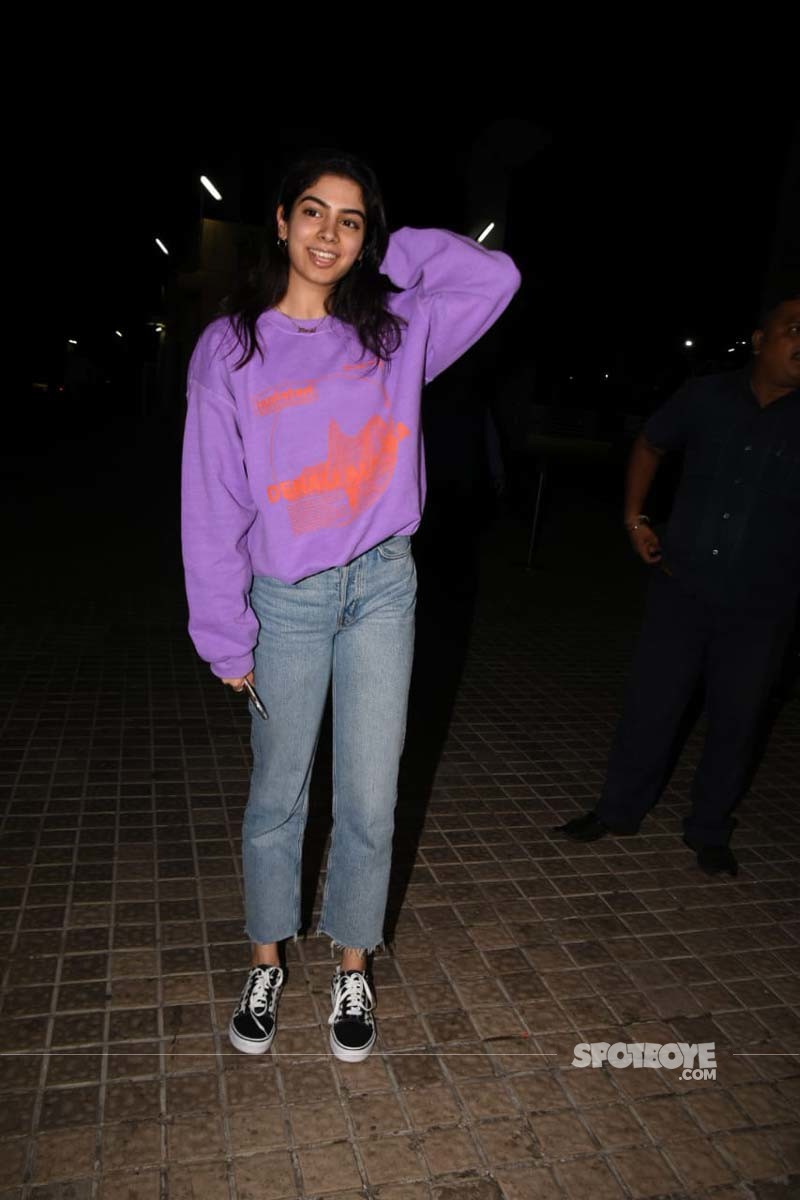 Khushi Kapoor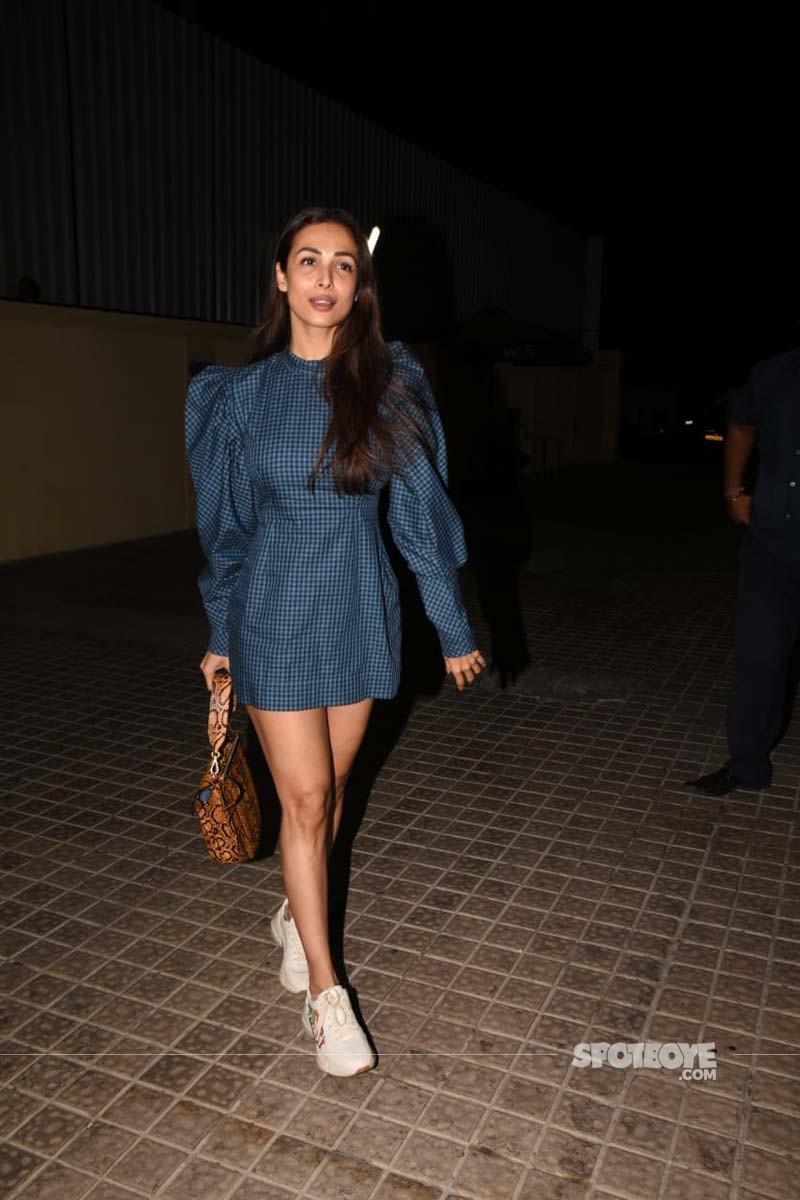 Malaika Arora
Arjun came out as a real hero when Sridevi passed away (in February, last year), when he flew out to Dubai to be beside his father Boney Kapoor. That, in turn, brought him close to Khushi and Janhvi- which he has admitted EXCLUSIVELY in our interview to SpotboyE.com. In the same interview, Arjun had even mentioned that he spoke to only his aunt (Mommy Mona Kapoor's sister) and sister (Anshula) before embarking on the flight to join his Papa in his hour of crisis.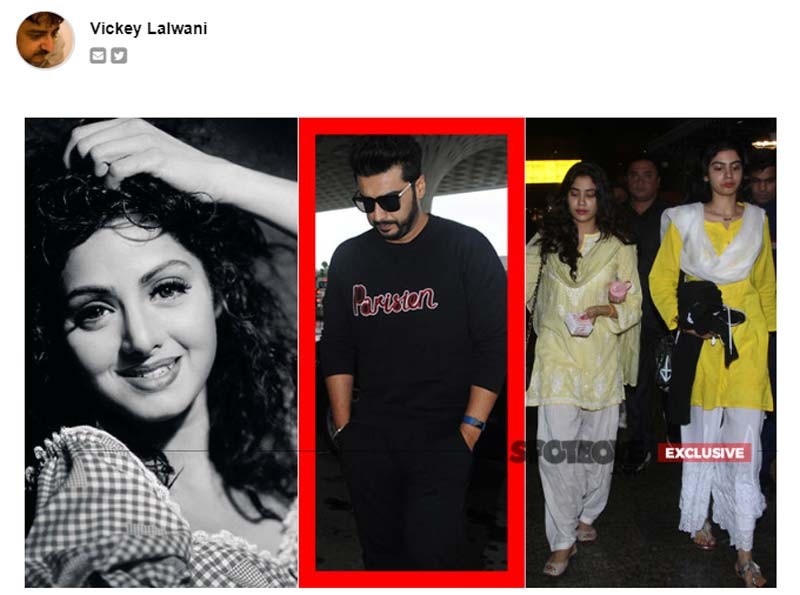 We reproduce the extracts from that interview which are relevant to his trip to Dubai and his union with Janhvi and Khushi:

I must say that you were a real hero when you flew off to be with your dad when Sridevi passed away in Dubai...
You are using a very big word- hero.

Expect nahin kiya tha...
I understand what you are saying. But I couldn't keep thinking what people would think of me. I did what I felt was right. If I had collected too much opinion, it would have been just manipulative and without any emotions.
The only person i called was my mausi.
And?
She supported me. She said: Do what you think is right.
It was a very unfortunate circumstance that brought people together to figure out how can they can support and help each other, to form and maintain an equilibrium in each other's lives.
Do you discuss films with Anshula before you sign them?
Yes, but not in detail. Lekin haan, she reads and gives her opinion. She loved 2 States when she read it and she knew Finding Fanny won't work. She is honest and my harshest critic.

Your opinion on Janhvi's acting skills?
She is the quintessential heroine. She imitates people. I loved her in Dhadak, especially in the second half.
Janhvi has innocence on her face...
I know what you are saying. I would term that as sincerity. There is some saadgi about her. She is not putting up a facade.
am still discovering her and Khushi both, it's a process. I crack some jokes, they laugh on some and they don't laugh on some.

Hmmm...
It all might not have happened so seamlessly. Kya pata, then maybe we might not have interacted at all apart from just being cordial. It's a very hypothetical scenario to imagine agar aisa nahin hota toh kya hota. The reality is that we now have to be there for each other - and we will be.
For those who haven't seen it yet, we reproduce the trailer of India's Most wanted above.
Image Source:Viral Bhayani, Instagram/arjunkapoor