Allegations are flying high and low in the Court where Karisma Kapoor's 'lover' Sandeep Toshniwal is demanding divorce from his dentist wife Dr Ashrita. The estranged couple has two daughters aged 11 and 6.
Karisma is said to be dating Toshniwal (CEO of a pharmaceutical) since a few years. Its' said that both are keen to tie the knot once Toshniwal's divorce is out of the way. Karisma divorced her husband Sunjay Kapoor, who resides in Delhi. Karisma and Sunjay have two children.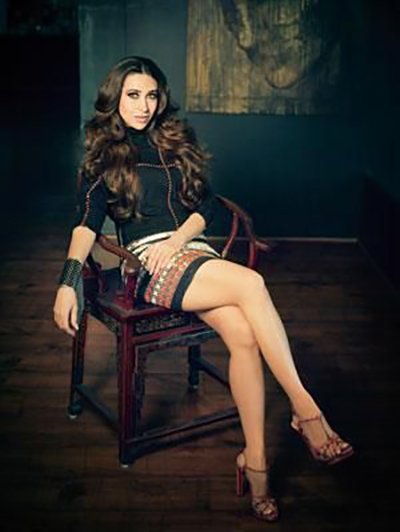 Image Source: media

Speaking to sources close to Sandeep and Dr Ashrita, SpotboyE.com has learnt that there's a can of worms in this sour relationship.
Dr Ashrita appeared in the Box, last week. A friend of her says, "Ashrita accused Sandeep of adultery. He was not faithful to her, he had a scene with a certain media person (name withheld on request)."
Toshniwal's advocate Toban Irani says, "Dr Ashrita is suffering from a psychological disorder where she feels that people are doing something to her, and she even tends to get aggressive. We have doctor certificates on that, she did not take treatment when the same was detected . This made it difficult for (my client) Toshniwal to continue his marriage with her."
SpotboyE.com also has it that a senior producer from Bollywood (name withheld on request) appeared in the Court and spoke in favour of Toshniwal. Says Irani, "That producer is a common friend of the accused media person and Toshniwal. It was really commendable on his part to come forward and speak in favour of Toshniwal. Dr Ashrita has cooked up the affair with the media person "
Adds Irani, "Dr Ashrita has also asked for an alimony which is equating to asking for sun, moon and stars. I won't tell you how much is she asking, but it's definitely an exorbitant amount. And I wish to add that Toshniwal is not dating Karisma; the media has blown it up."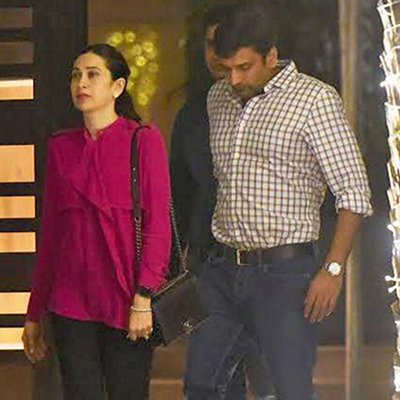 Image Source: images

At the time of going online, a friend of Dr Ashrita called to say, "Manjula and Ashrita have collected evidence of Toshniwal's philandering ways. Dr Ashrita is in no mood to sign the divorce papers. And, Toshniwal is not ready to secure their daughters' future except for a few policies here and there."
Advocate Manjula Rao who represents Dr Ashrita, when contacted, simply quipped, "Let them prove their allegations in Court."
So that's that!
Will wedding bells ring again for Karisma? Picture abhi baaki hai. Asli drama toh ab shuru hua hai.
Thumbnail Image Source: media/ytimg