While mama Govinda and bhanja Krushna Abhishek have still not smoothed their friction, one person who is certainly not enjoying it is Krushna's wife Kasmera Shah.

Krushna's second thoughts on his feud with his uncle, Govinda which he expressed to SpotboyE.com in an EXCLUSIVE interview (on July 2), have sent Kashmera in a tizzy. We hear the mother of twins, who is running amok, to take care of her two children--- was quite shocked when she read that her husband was not siding her but Govinda and Sunita, that too in a span of just 10 days after he had spoken to Bombay Times (edition dated June 22) where he was definitely upset with Govinda.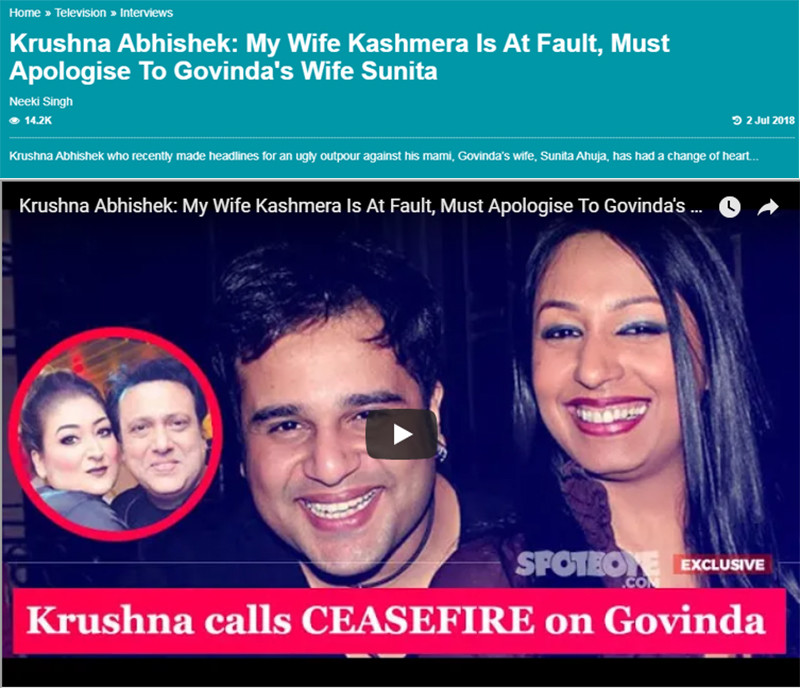 Talking to SpotboyE.com this morning, Kashmera said that she had sent her apology to Sunita with due respect, soon after her tweet which created a furore, " Now, why does Krushna want me to apologise to her again? I just fail to understand."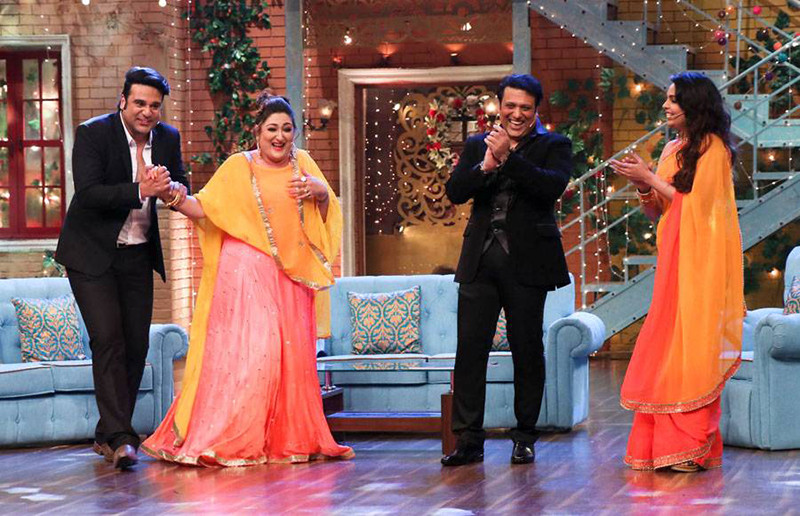 Govinda And Sunita On The Sets Of The Drama Company

In the interview in question, Krushna had told SpotboyE.com, "What Kashmera wrote on Twitter irked Sunita mami, but the fact is that Kashmera wrote it for my sister, not mami. The timing was off! Yeh Kashmera se galti ho gayi. Kissi ke bhi bare main Twitter par nahi likhna chahiye tha. She could have avoided it. Kashmera is at major fault here and she should apologise to mami, as my mami (Sunita) has been taking care of the whole family."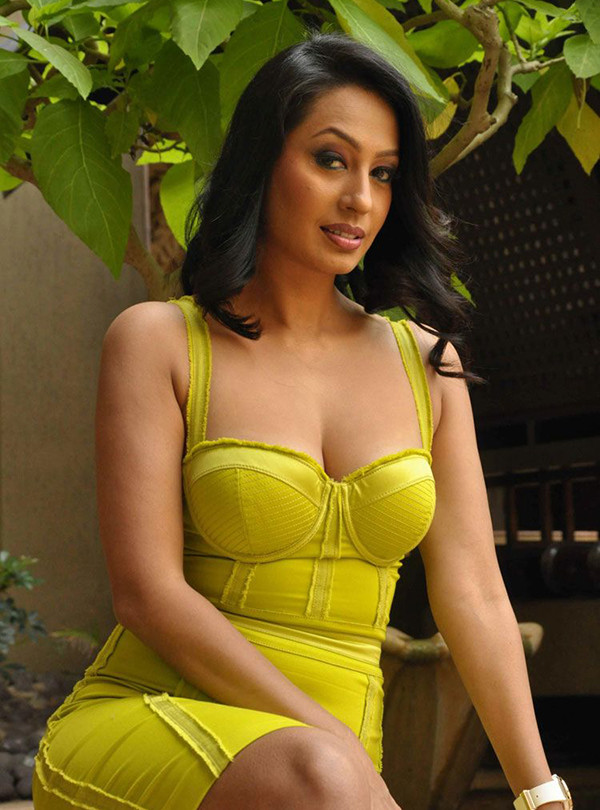 For those who're unaware about the controversial tweet, the story goes back largely to the times when Sunita told BT, "About six months ago, on Krushna's insistence, Govinda and I went on his show (The Drama Company). Since we are also fond of the show's producers, Preeti and Neeti Simoes, we agreed. All was well until Kashmera had the audacity to slyly write rubbish about us on social media, soon after that appearance. She referred to us as 'People who dance for money' in that post. Even if we were paid for that appearance, it was none of her business. Almost every Bollywood celebrity charges for appearances on TV shows. Plus, she is not the one who paid us. I don't know if she has deleted that post now, but most of our relatives and family friends read it back then. Krushna claims that the post was meant for his sister Arti, but how come it was put up soon after we appeared on his show? She was nowhere in picture! He is Govinda's bhanja and this is how they treat us! I was the one who convinced Chi Chi to go on his show. Henceforth, we have nothing to do with them. After claiming that we 'dance for money', Krushna and Kashmera had the audacity to dance to Govinda's songs at Bharti Singh's wedding. They pretend like all is well, but that's not the case. There is no chance of a reconciliation. Kashmera's nasty comment and lies have deeply hurt us."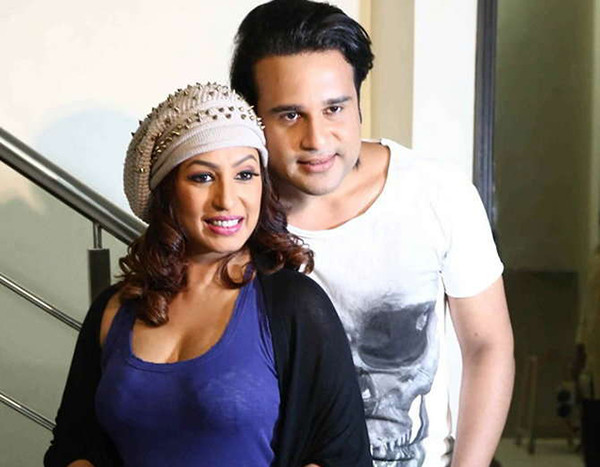 Digging deeper into the problem, a source close to the couple tells SpotboyE.com, "It is bizarre that Krushna keeps changing his statements. In fact, he is only precipitating the problem between the two families by going on giving quotes which make sensational headlines. Which side is he on? Why doesn't he decide once and for all?"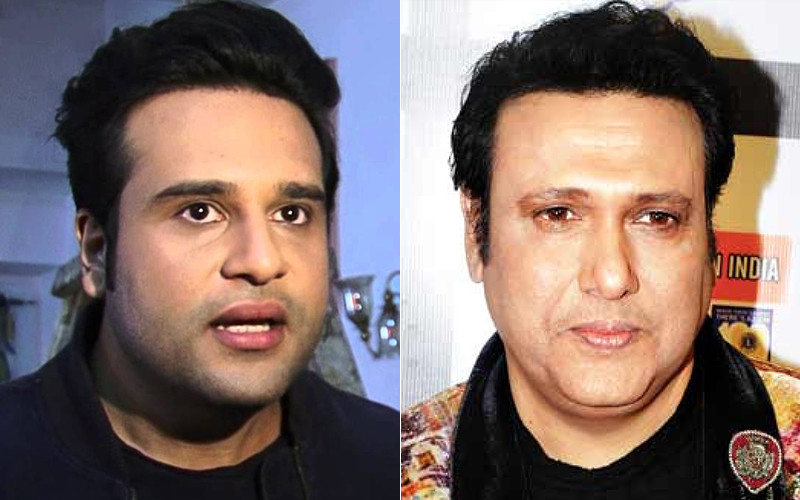 Clearly, the TV comedian's double-speak is no laughing matter, at least not for Govinda, Sunita and Kashmera. "That's right. Besides why is he even worried about the fact that Govinda's kids- Tina & Yashvardhan- don't speak to him (as told to BT)? He told SpotboyE.com that they don't talk to him since 8 months but the fact is that they don't talk to him since 8 years."

Adds Kashmera, exasperatedly, "Why should I apologise twice for one thing? Honestly, that tweet was not even meant for them."


Image Source:- Youtube/entertainmentnewsnetwork,naukrinama,dailyhunt,flickriver,instagram/@kashmera1