Khuda Haafiz 2: Vidyut Jammwal Gets Candid About His Fitness Regime And How It Takes A Toll On Him-READ BELOW!
Vidyut Jammwal works out for roughly 8 hours every day and he takes a break only when he feels his body needs rest; his workout regime usually comprises 5 days of martial arts training and 2 days of weight training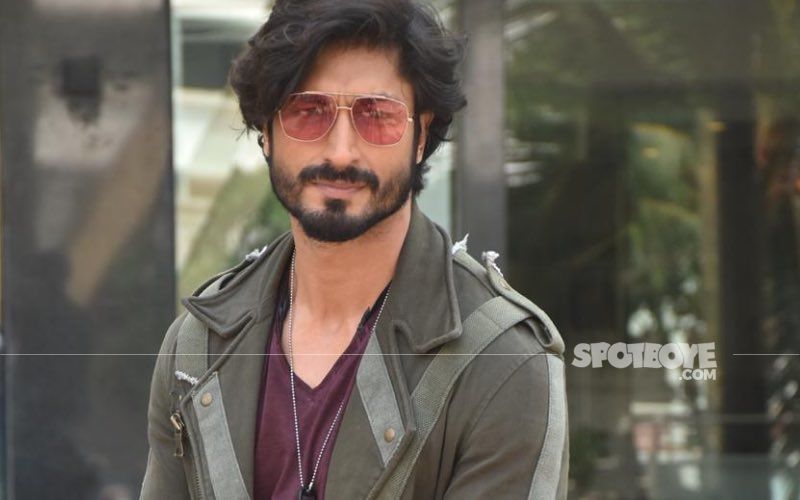 Bollywood action hero Vidyut Jammwal is popularly known for his epic action sequences and boasting a ripped body. While many female fans cannot stop crushing over the actor's hot looks and chiselled body figure, Jammwal, in a recent interaction, shared that his fitness and workout regime has often taken a toll on him.

The 41-year-old actor has extensively spoken about his fitness and workout regime. But, this time, Vidyut got about the adverse effects on him and shared how it has taken a toll on him.
When asked how he feels when the audience appreciates his fitness training and how his diet and fitness regime have taken a toll on him, the actor revealed that he does not have a diet regime, and neither does he follows any diet protocols.
Vidyut Jammwal shared, "I do not have a diet regime, I do not follow any diet protocols nor do I follow a regime, I am target oriented, and I think if I want to do something I just do it, so it does not take a toll on me. And I think if things take a toll on you, that means you're not really enjoying them."
Vidyut is currently on a promotional spree for the sequel to the Khud Haafiz franchise. Khuda Haafiz was hit amongst the fans and the critically acclaimed film has finally got a sequel - Khuda Haafiz: Chapter 2 – Agni Pariksha. The second film of the epic franchise also stars Shivaleeka Oberoi, Sheeba Chaddha and Dibyendu Bhattacharya, will premiere on ZEE5 on 2nd September.
During the recent interaction, Jammwal also shared the difference in his acting process while working with a child and his experience of working with his on-screen daughter.
The action hero said, "There is no process while working with children. When the child or the animal wants to enjoy performing, they do, and I think what we really need to do is just wait patiently for them to have fun. I went to London to train 4000 kids, and they were so amazing that they remember everything. There's something interesting about this new generation."
"I think going through this emotional turmoil of losing a child. I think it can be the most testing moment ever. I really mean it. Like you can lose anything but losing a child is a thought that I think no parent can handle."
The film which was released theatrically on July 8th will be streaming on Zee 5 from 2nd September onwards.
Image Source: SpotboyE