Laal Singh Chaddha: Kiran Rao WARNED Aamir Khan About His Punjabi Accent In The Film: 'I Always Knew That It Was Too Much'
In a recently released BTS video, Kiran Rao is seen telling Aamir Khan and the script writers of Laal Singh Chaddha to tone down the Punjabi accent as it is a Hindi movie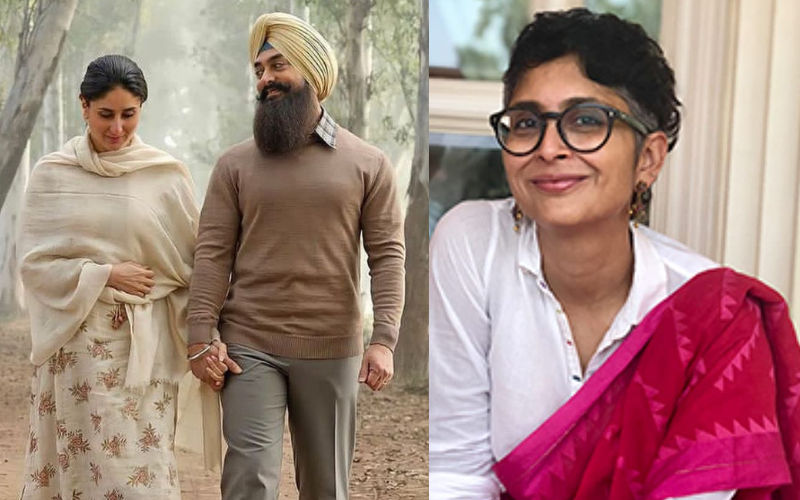 Aamir Khan is known to be a perfectionist when it comes to working on his films and giving the audience memorable characters. While the actor has managed to impress the audience most of the time, he has sometimes received backlash for a few films. One such film is Laal Singh Chaddha. The movie was a remake of Tom Hank's Forrest Gump, and it didn't fare well at the box office, as the masses couldn't connect with Aamir's remake of the then Hollywood classic.
In a recently released video by Netflix, they gave the audience a glimpse into what went behind the making of the movie. The video showcases how Mr. Perfectionist tries to manage every aspect of the character. From deciding how much Punjabi diction he should add to his dialogues so that they are understood by the audience, to learning to tie his own turban and deciding the length of his high-waisted pants, the 57-year-old actor is seen micromanaging every single thing about Laal.
While practising for his dialogues, it can be seen that Kiran Rao is discussing with the writers to tone down the Punjabi as this is a Hindi movie and not a Punjabi one. Talking about the high-waisted pants, she says, "I always knew that it was too much."
Aamir tried his best to give the Indian audience their own Forrest Gump. Through the video, it can be seen that not only did he hand pick the material of his shirts, but he also made sure his shoes looked rough from daily use. Adapted by Atul Kulkarni, the film was directed by Advait Chandan and also starred Kareena Kapoor Khan in the lead role.