Krishna Shroff On Getting Her Parents, Jackie Shroff And Ayesha Shroff, Into Fitness: 'Dad And I Chill Late At Night Watching Boxing Matches Together'-EXCLUSIVE
Krishna Shroff talks about pulling her parents, Jackie Shroff and Ayesha Shroff, into the fitness regime with her and how it has brought them all closer.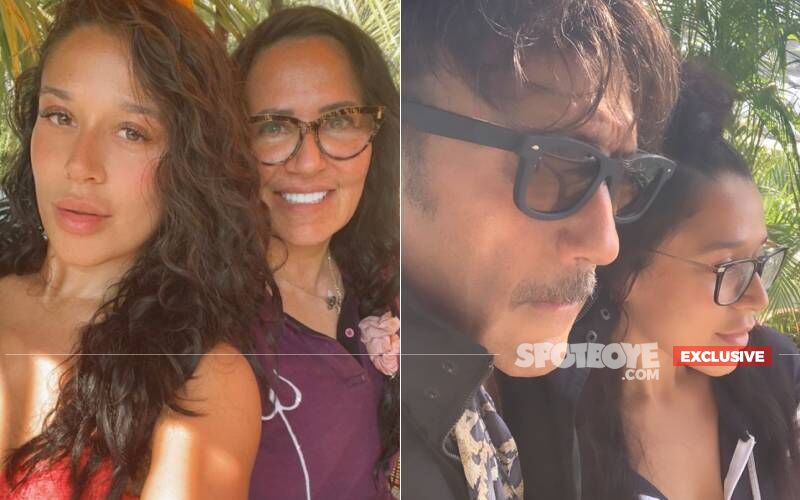 Krishna Shroff has mesmerised everyone with her fitness transformation and journey. Taking inspiration from brother Tiger Shroff, Krishna got into fitness, and now she has made a career out of it. In collaboration with her brother, she owns her gym, MMA Matrix Fitness Center and organises MMA fights too.
Recently, she was even felicitated for her inspiring journey in fitness at an award show. And not just herself, Krishna has been able to pull her parents - Jackie Shroff and Ayesha Shroff - too in the whole fitness routine. Ask her if it is a point of bonding for the whole family and she agrees. "Definitely. It's a big part of all our lives. Both my mom and dad have always been very active," she says.
Krishna first talks about her mother, saying, "I have always said that my mom is my favourite training partner in the whole world. She is such an inspiration, not just for women her own age, but for me as well. She comes to the gym every single day and keeps up with me. She never does half-hearted workouts and does every single thing in the gym that I do, that too, with me. It's extremely inspiring and one-of-a-kind. They don't make women like her anymore, she's so solid."
As for her father Jackie, discussing fitness has become an everyday thing for the father-daughter duo. "Dad on the other hand has always been very health-conscious and more so now. Since I launched MMA Matrix and my fight night, he is slowly becoming more accustomed to the sport, asking more questions. My mom goes to bed early at night, so my dad and I always chill late at night watching boxing matches together. He is trying to learn more about what my passion is," she gushes.
Image source: Instagram/kishushroff