Mehendi Singer Dhvani Bhanushali: 'I Knew I Had To Do A Navratri Song In My Life'-EXCLUSIVE
Singer Dhvani Bhanushali talks about her recent Navratri single, Mehendi, and discusses going back to her Gujarati roots for the song.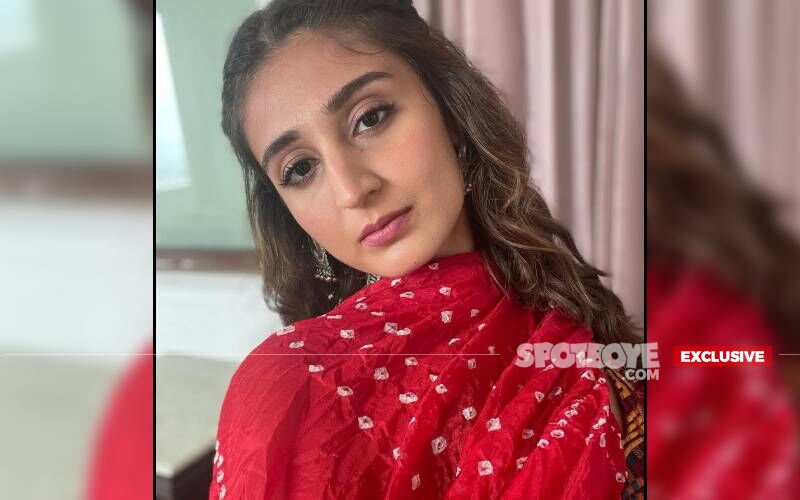 Singer Dhvani Bhanushali recently released her single Mehendi, in which she also featured alongside Gurfateh Singh Pirzada for the music video. The song is a Navratri special and the second time for Dhvani when she has gone back to her Gujarati roots for a song.
Mehendi is the second Gujarati folk song that Dhvani has recreated and released in her own way after Nayan, and the song is very aptly timed considering Navratri is just around the corner. It's already trending on YouTube with over 26 million views in just five days of its release and the singer couldn't be more excited.
Mention to Dhvani that it must be special going back to her Gujarati roots for the song and the video, and she agrees. "For me, it's a way of talking about my culture and that's why I did it again. Every artist wants to talk about where they come from and explore their roots. Even international pop stars always talk about where they come from through their work. For me also, it was important to do that," she insists.
And coming from the western state, Dhvani has some fond memories of the Navratri festival as well. "Being a Gujarati, Navratri is a festival that I have always looked forward to and enjoyed every year. The first thing I learnt about dancing was also about Garba. So, it is really special for me. Garba is my favourite dancing style and I knew that I had to do a Navratri song in my life. So, it was special for me to do Mehendi," she concludes.
Image source: Instagram/dhvanibhanushali22