Kya Badmashi Hai Yeh, I Feel Like Crying: Kangana Ranaut Defends Nawazuddin Siddiqui Against The Allegations By His Estranged Wife Aaliya
Kangana Ranaut took to social media to extend her support to Nawazuddin Siddiqui after his estranged wife Aaliya Siddiqui alleged him to be a cheater, liar and disrespectful towards women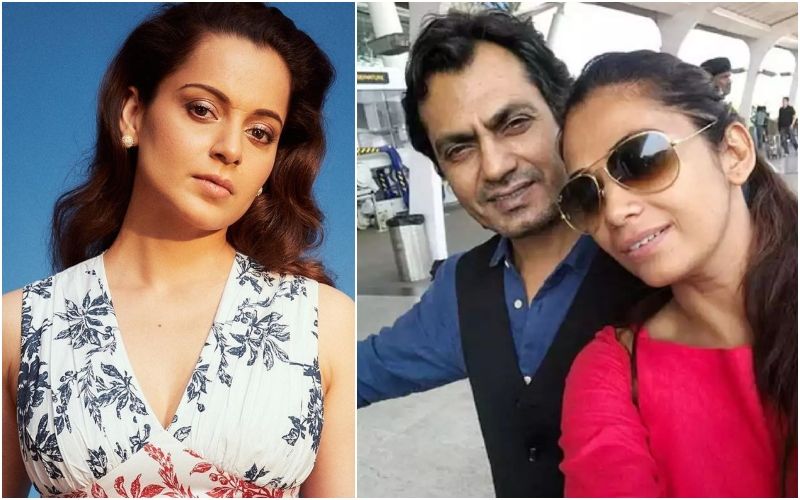 Bollywood actress Kangana Ranaut, is as bold as they come. Known to express her views without mincing her words, she can be a force to reckon with. The actress is often seen taking to her social media handles to express her views on the ongoing matters. She recently took to her Instagram to defend actor Nawazuddin Siddiqui against the allegations of his estranged wife Aaliya Siddiqui.
She further added, "Nawab saab ne aaj tak jo bhi kamaya tha apne bhaiyo ko de diya, ex-wife who he divorced many years ago, they were co-parenting kids she was living in Dubai with children, he even bought her a flat in Mumbai… and he bought a bungalow for his mother, he took many house designing tips from me, we were so excited, we did house warming party in this house together."
Kangana revealed that she never met Aaliya, who 'has taken over the bungalow and not allowing him to enter'. She went on to appeal to the authorities that Aaliya should be sent to her apartment, which Nawaz bought for her, immediately. The actress, who is currently shooting for Chandramukhi 2, further wrote, "she can't bully Nawaz saab's old mother who is still locked inside the bungalow and waiting for her son and her son the owner of the house who ex-wife not allowing to come inside, they are divorced for many years now she has no right on his properties."
Take a look at her stories: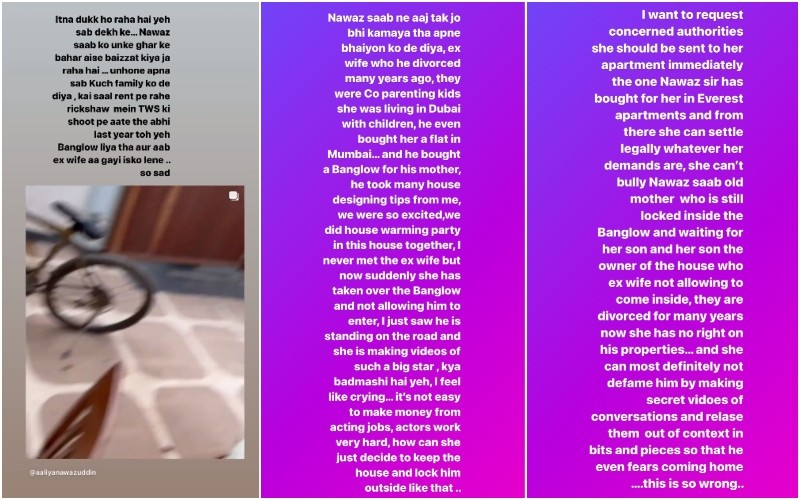 For the unversed, Aaliya aka Zainab is Nawazuddin's second wife and the couple got married in 2011 and have two kids together. In 2020, Aaliya filed for divorce from Nawazuddin and accused him of infidelity and domestic violence.