Nawazuddin Siddiqui's Estranged Wife Aaliya Calls Him A Cheater And A Liar; Says, 'Always Disrespected His Ex-GF's, Ex-Wife, Me and Now His Kids'
Aaliya Siddiqui has called out Nawazuddin Siddiqui for alleging that the couple has been divorced, shares proof of the same on social media media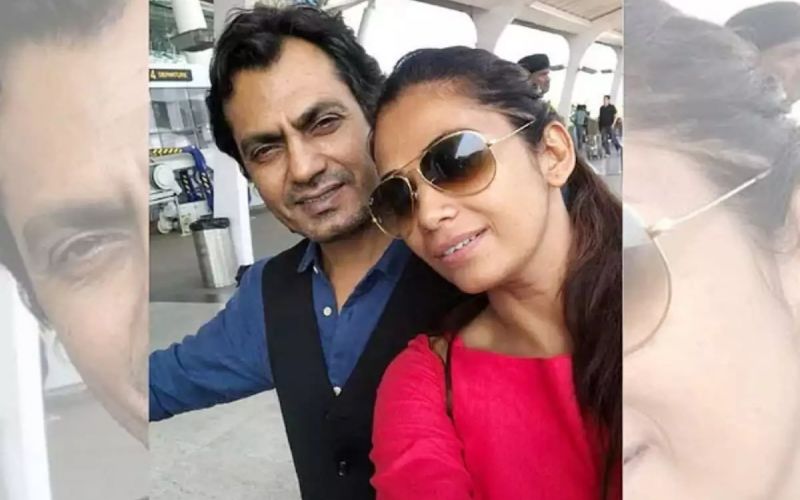 Bollywood actor Nawazuddin Siddiqui, who has been credited for his exceptional performances in movies, has been yet again making the headlines for his messy relationship with his second wife Aaliya Siddiqui. It all started when she alleged that the actor's mother Mehrunisa Siddiqui has restricted her the provision of food, bed and bathroom. During a recent media interaction Nawaz's lawyer had alleged that Aaliya is still married to her first husband Vinay Bhargav.
Talking about their interaction, she told the media publication that Nawaz, who had been staying at a hotel, halted his shoot so that he could visit her and the kids. She added, "Nawazuddin came a couple of days back, he wanted to take Shora for visa work. However, the truth is that Shora and I are citizens of Dubai and we don't need to have any such requirements here."
Sharing the short video and proofs of Nawaz stating her as his wife on many official documents and social media posts, the wife wrote a lengthy caption. She expressed how she regrets spending 18 years with him and even though he didn't have the money when they met, she was ready to be with him. She spoke about how over the years he has changed to the point where the actor has become inhuman.
She added, "If I would be aware that in future I will have go through with all this pain that I am facing from past 12 years, then I would have rather chosen to go with someone who would even has little money but not a person like him who along with the superstar became more liar and a cheater about which I had no idea when I got married to him. He is stating that he gave me a divorce after the birth of our 1st child and then again post divorce I got into a relationship with him and we gave birth to our second child while being in a live-in relationship and I came to know later that he never considered me as his wife when we were not even divorced. These allegations are so disgusting and handling these things are so disrespectful."
For the unversed, Aaliya aka Zainab is Nawazuddin's second wife and the couple got married in 2011 and have two kids together. In 2020, Aaliya filed for divorce from Nawazuddin and accused him of infidelity and domestic violence.