Late Actor Sushant Singh Rajput's Kedarnath Co-Star Nitish Bhardwaj Says, 'I Had Never Seen Sushant And Sara With Heavy Eyes Or On A Trip'
Nitish Bhardwaj spoke about finding his Kedarnath co-stars Sushant Singh Rajput and Sara Ali Khan normal people. He thought they were very unlike the ongoing news of them being addicted to drugs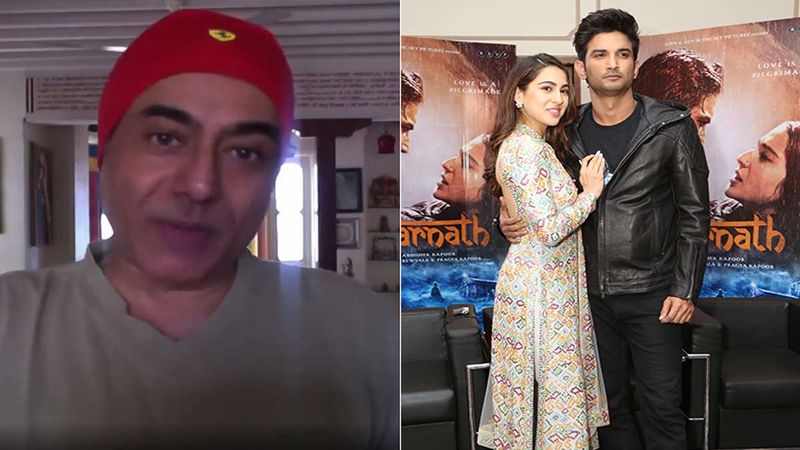 In a couple of days, it will be a year after we lost talented actor Sushant Singh Rajput, one of his co-stars and senior actor Nitish Bhardwaj shared his experience working with the late actor. As per Etimes' interview excerpt he claimed neither Sushant nor his movie co-star Sara Ali Khan had heavy eyes or were on a trip. After investigation in the SSR death case began, drug angle also came to light, thus exposing the drug nexus, and however, the actor has only good things to say about the duo.
He recalls a conversation with actress Pooja Gor where she touched upon the topic of change in the working environment and discussion went on to touch upon drugs. Back then Sara Ali Khan was seen agreeing with the actors, with Nitish Kumar advising her to stay away from it. He said, "One day, Pooja Gor was telling me about the changing environment of the television industry, and eventually, the subject veered to drugs. To this, Sara told me that she had heard there was a drug problem in the film industry too. I vividly remember telling her to stay away from it because she had a very promising career ahead of her."
He added Sara too assured him that she won't indulge in it, "She assured me that she had never touched drugs and won't ever do so," adds the actor.
Speaking about the late actor Sushant Singh Rajput, the late actor did smoke cigarettes, but assured he won't do drugs, keeping in mind the actor's inquisitive nature that is not seen in a person addicted to drugs. He said, "Sushant used to smoke a cigarette but he was very agile-minded. Someone who does drugs is not agile like him, neither do they talk so intelligently. At least, that's what I think. As a rule, I don't smoke--I have never lit up either a tobacco or drug-filled cigarette. But I know that if you smoke such a cigarette, it has a distinct smell." ALSO READ:
Rhea Chakraborty Claims Sushant Singh Rajput's Sister, Brother-in-Law Consumed Marijuana With Him, In Alleged Statement To NCB
He added further, "I had never seen Sushant and Sara with heavy eyes or on a trip; they were so normal. Sushant was in a different zone; we would talk about cosmology and the science of planets and galaxies."
Nitish Bhardwaj played Sara's onscreen father and Pooja Gor played her elder sister.
Image Source: Instagram/nitishbharadwaj.krishna/SpotboyE archives