Luka Chupi And Suraj Pe Mangal Bhari Writer Rohan Shankar: 'Writers Are Underpaid For Their Contribution To The Film's Success'- EXCLUSIVE
Luka Chupi and Suraj Pe Mangal Bhari writer Rohan Shankar talks about how writers are undervalued in the industry and how they should be given more importance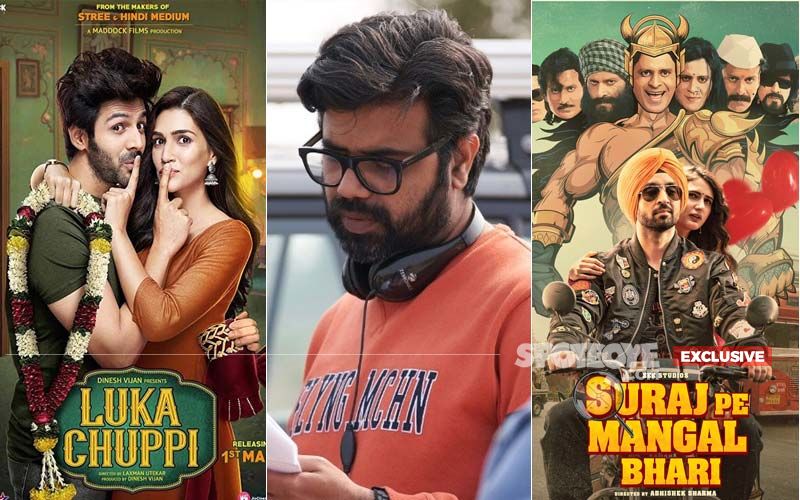 Writer Rohan Shankar has penned prominent movies in the film industry like Luka Chupi, Suraj Pe Mangal Bhari and the upcoming movie Mimi. Now, when content is the key to make a movie successful, the writing scenario in the industry has taken a massive turn. We are witnessing diverse stories in varied genres.

On being asked about his opinion on how it has affected the position of writers now, Rohan says, "As a writer, it takes time to reach a point where people in the film fraternity acknowledge your work and skill-set. I still feel the situation of writers has not improved much. Definitely, fresh content and good writers have given a new lease of life to mainstream cinema, but writers are still underpaid for their work. No offense, but even if a good actor stars in the film, the film won't be a commercial success if the script is not eloquent and worthwhile. The writers have a lot of responsibilities on their shoulders to make the scripts applause-worthy, but they are underpaid for their contribution to the film's success. The situation has improved over the years with few skillful writers in the industry who are being applauded for their work, but for most of the writers, the scenario is still not perfect." Also read:
Dill Mill Gayye Creative Writer Palki Malhotra: 'Pandemic Gave Writers A Reality Check To Do Their Homework'- EXCLUSIVE
Emphasizing the importance of good writers, Rohan says, " I believe people should adopt a practice of giving adequate credit to the writers on film posters. There are many movies where writers are not given their due credit where their names have been barred from the posters. This malpractice against writers has to be changed. A film is deemed to be successfully provided its content is good. The dialogues that the audience appreciates are penned skillfully by a writer, whether it's movies like Hera Pheri, Andaz Apna Apna, Chupke Chupke, and many more classics. It's a sad reality that most people are not even aware of these writers' names." Also read:
Paatal Lok Controversy: Casting Director Shubham Gaur Speaks Out On Casting Directors Playing Roles In Projects- EXCLUSIVE
Lastly, he says, "The situation of writers will hopefully improve in these forthcoming years but we should not shy away from talking about it. We, as a society, should start talking about scriptwriters who are the true talent behind the cameras. This will motivate them to acquaint themselves better with their craft and that will eventually bring new stories to benefit our cinema."

Image source: IMDb/Instagram/rohanshankar06